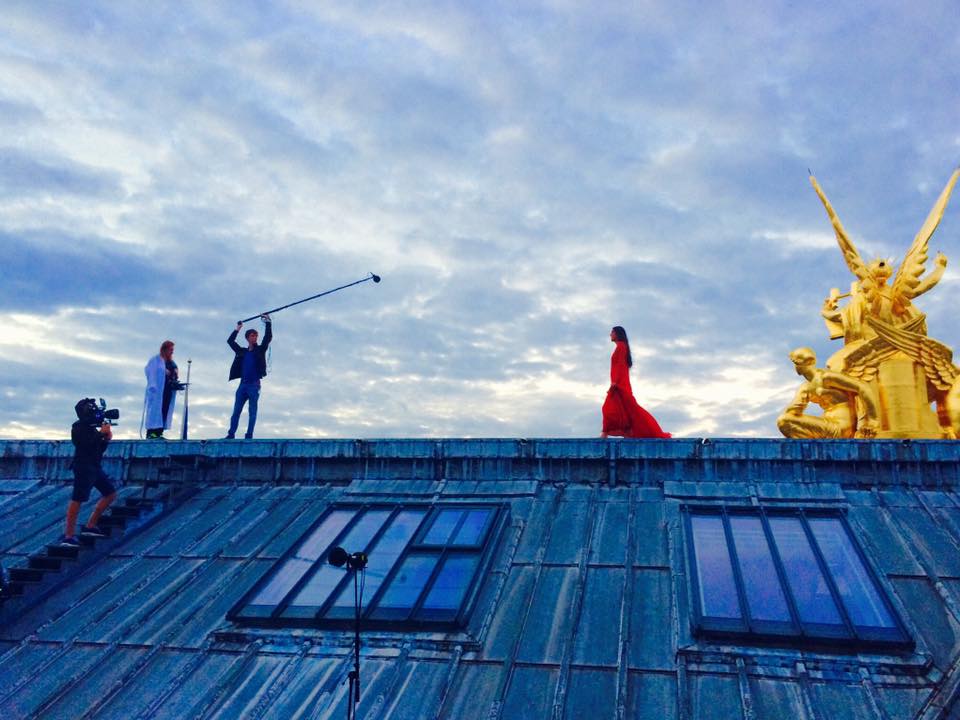 Mezzo-Soprano Farrah El Dibany is first-ever Egyptian to win the "Prix Lyrique de l'AROP" from the Paris Opera House, according to Opera de Paris. Farrah performed a song from the show "Carmen" by Bizet at the awards ceremony in the presence of Egyptian as well as French officials.
The prestigious award assesses uprising opera singers and is awarded annually to one female and one male singer.
El Dibany joined the Paris Opera House in 2016 and roamed various classical institutions to represent the venue including the Bolshoi Theater in Moscow, the Biennale dell'Arte at the French Pavilion in Venice, the Cairo Opera House and Alexandria Opera House, Women Of Egypt reported. Moreover, El Dibany previously received the Wagner Prize for excellence in opera.
Notably, El Dibany is the first Egyptian resident of the Paris Opera House.
On her Facebook account, El Dibany expressed the deep honor she feels to be featured in a trailer that celebrates her partnership with the National Paris Opera house. The trailer was directed by a team led by Audrey Mascina.
El Dibany performed Carmen in 2017 along with Opera singer Jean-Francois Marras in a concert to celebrate a remarkable partnership between the National Paris Opera House and Huawei.
The singer's performance in Carmen in 2015 succeeded in snatching the title of "Best Upcoming Young Opera Singer", decided by a survey generated by the "Opernwelt" magazine yearbook, Women of Egypt reported.
El Dibany is among the juries of the German music competition Jugend Musiziert in the national round of the Eastern Mediterranean region, according to the performer's official website.
Photo credit: Farrah El-Dibany's Facebook account