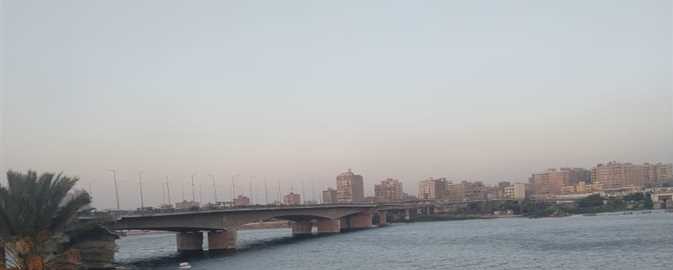 A microbus loaded with passengers fell from al-Sahel Bridge to the bottom of the Nile River on Sunday afternoon, and a search is underway for survivors.
Preliminary investigations into the accident revealed that the driver lost control over the steering wheel, while he was crossing the bridge on his way to the Rod al-Farag area.
The Civil Protection Operations Room at the Interior Ministry received a signal from the police that the microbus overturned and fell from the top of the Bridge into the Nile waters. The security services moved to the scene of the accident, accompanied by river rescuers.
Upon inspection and after hearing testimonies of eyewitnesses, it was found that the microbus collided with the iron fence and part of it fell with the vehicle.
"The microbus banged on the iron fence of the bridge, went off with the passengers, and no one came out again," an eyewitness said.
Security services from the Interior Ministry continue to search for victims, as Civil Protection forces have deployed seven boats to search.
The security forces placed security reinforcements on the top of the bridge in the vicinity of the accident, as well as the roads leading to it during the search process.