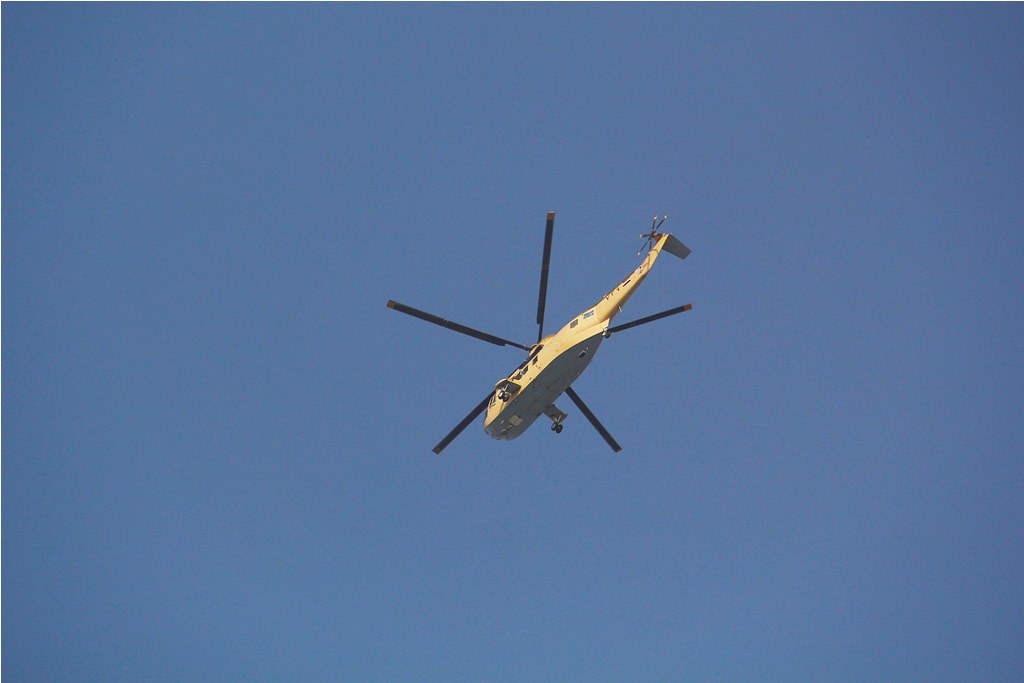 Four Apache helicopters hovered over the village of al-Moqataa, south of Sheikh Zuwayed, in an attempt to reach those accused of targeting a military helicopter few days ago in North Sinai.
Ansar Bayt al-Maqdis claimed responsibility Sunday for a helicopter crash in North Sinai on Saturday.
Five military personnel were killed when a military helicopter crashed in the Sinai Peninsula Saturday.
Edited translation from Al-Masry Al-Youm