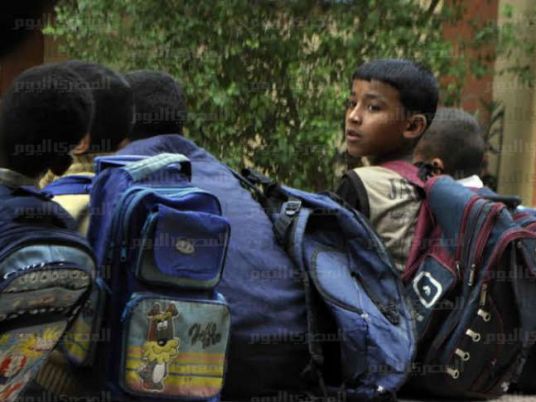 Education Minister Moheb al-Rafie has admitted high rates of writing and reading weakness among students, saying that he is the only education minister to admit the phenomenon.
"I am the only minister who had the courage to confess that nearly one million examined school students can neither read nor write," Rafie told Al-Masry Al-Youm in an interview.
"Past governments and ministers either said that everything was fine or did not know what to do," the minister added.
Rafie said tests had revealed that only 66.62 percent of third grade students can read and write properly, with the percentage reaching 69.4 percent at the fourth grade.
He said the test failure rate, which he set at 33.8 percent, is "a huge number that corresponds to 900,000 students."
Rafie said he has adopted a program to enhance students' reading and writing skills which he stressed will succeed to address the phenomenon by December 2015.
Edited translation from Al-Masry Al-Youm