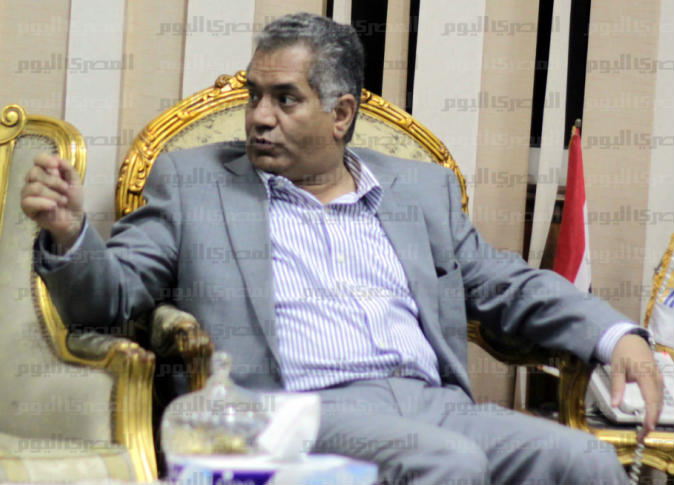 Antiquities Minister Mamdouh al-Damaty has defended his call to Egyptians to raise US$25 million for the retrieval of a precious Pharaonic statue to be sold by a UK museum, arguing that his call was not the first of its kind.
The minister's call on Saturday for the return of the 4000-year-old Sekhemka statue evoked a national outcry, with critics slamming the minister for what they believe is a surrender of Egypt's right to the statue put up for sale by Northampton.
"Some people are claiming that I had called for keeping the statue in Britain. I, instead, called for returning it by raising Egyptian funds, that's our only way to get it back," the minister said in exclusive statements to Al-Masry Al-Youm. "If we manage to collect donations from Egyptian businessmen, we will have the right to restore Sekhemka, but if British businessmen do that, it will be Britain's right to keep it."
The minister stressed he would globalize the issue during an upcoming archaeologists event in Italy. "I intend to bring up the issue of Sekhemka, which had been offered for sale in a public auction, during my participation in the 11th archaeologists conference currently held in Florence," the minister added, slamming the UK for "giving up its role as a museum".
Damaty denied having information about the identity of the statue's buyer, inviting anyone who has information about it to come forward.
The minister received the harshest criticism for his fundraising initiative from Tahany al-Gebaly, a former deputy president of the Supreme Constitutional Court.
"Whoever fails to preserve Egypt's antiquities does not deserve the post of an antiquities minister," Gebaly said in a press conference at a research center on Sunday. "The minister has weakened Egypt's legal claim, and his statements during the press conference were a legal slip to which he should be held accountable," she added.
Unlike Egypt, Britain does not criminalize the sale of artifacts.
Edited translation from Al-Masry Al-Youm