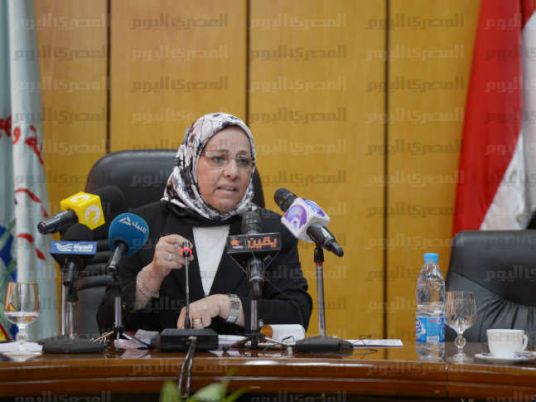 Minister of Manpower and Immigration Nahed al-Ashry met with representatives of the Egyptian community in Switzerland at a dinner party, headed by Mahmoud Fadel, head local Egyptian community and Secretary General of the Egyptian community federation in Europe.
The meeting came on the sidelines of the session of the 104 International Labour Conference, currently held in Geneva.
Ashry, along with ambassador Amr Ramadan, Permanent Representative of Egypt to the European headquarters of the United Nations in Geneva, and a number of other Egyptian diplomats, listened to the problems of Egyptian expatriates. They called for the need to connect the second and third generations to their Egyptian roots through summer camps and programs, tourism and investment projects.
The representatives of the Egyptian community expressed their happiness to meet with the minister, who promised to solve problems they face and stressed that the current government is establishing a new state free from tyranny and dictatorship, based on a stable democratic state system.
"We are concluding the road map developed by Egyptian people as the parliamentary election is supposed to take place in next October," said Ashry.
Edited translation from Al-Masry Al-Youm