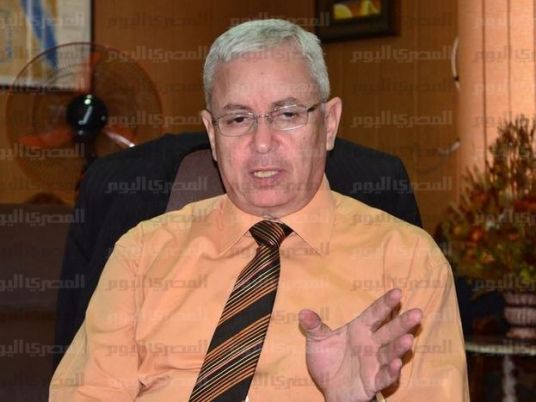 Higher Education Minister al-Sayed Abdel Khaleq stressed the importance of an initiative between Egypt and the United States on backing higher education in Egypt, saying it would provide 1,900 scholarships to Egyptian students.
The initiative is aimed at preparing Egyptian students to meet future challenges, Abdel Khaleq said in the launching ceremony of the initiative on Sunday evening at the American University in Cairo.
The initiative focuses on the fields of energy, medicine, engineering, business administration and science and technology, according to Abdel Khaleq.
US Ambassador to Cairo Stephen Beecroft said the higher education initiative between the United States and Egypt represents a real transition into a new and important phase in the history of educational relations between the two countries.
The budget of the initiative is worth US$250 million to fund more than 1,900 college scholarships, as well as to promote scientific research between Egyptian and American universities.
The initiative includes 100 scholarships for women to study in MBA programs and 60 scholarships for low-income female students to study science, technology, engineering and mathematics in US universities. In addition, 550 local scholarships will be handed out for students to study at Egyptian universities in various fields such as business, agricultural, engineering, economics and information technology. Fifty Fulbright scholarships will also be available for postgraduate studies in the United States.
Edited translation from Al-Masry Al-Youm