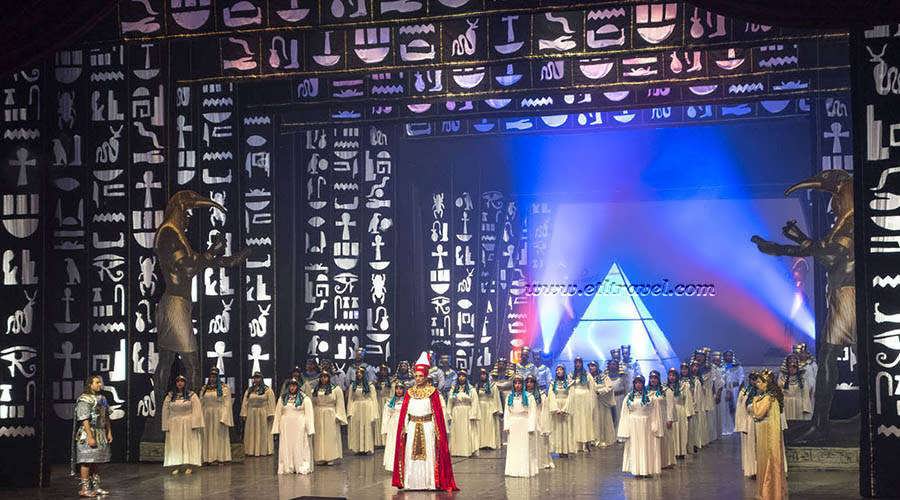 Egypt's Minister of Culture Enas Abdel Dayem will honor 12 cultural figures for their contributions to promoting arts in Egypt during a two-day celebration for the 31st anniversary of the Cairo Opera House on Thursday and Friday.
Chief of Cairo Opera House Magdy Saber stated that some of the honorees include tenor singer Sobhi Bidair, the former head of the Artistic House at Cairo Opera House Reda al-Wakil, the head of the Singing Department at Cairo Conservatoire and Technical Director of the Cairo Opera Stars Team Eman Mostafa, founder of National Arab Music Ensemble Selim Sahab, and ballerina Lamia Zayed.
Saber added that the Cairo Opera House has organized several performances of Arabic music, opera, and ballet, as well as screenings of documentary films on the history of the old and new Cairo operas, and an arts exhibition titled "In love with opera", which includes 100 artworks on the topic of the various opera arts.
Cairo Opera House was opened in 1988 as the main performing arts venue in Egypt. The site has seven theaters, a music library, an art gallery and a museum. The Main Hall seats 1,200 people and has four levels, including orchestra seating, three tiers and a presidential box. It is used for operas, orchestras and ballet performances. The Small Hall seats up to 500 people on its single floor and is used for chamber music and recitals. It can double as a very large reception hall for important events.
Edited translation from Al-Masry Al-Youm