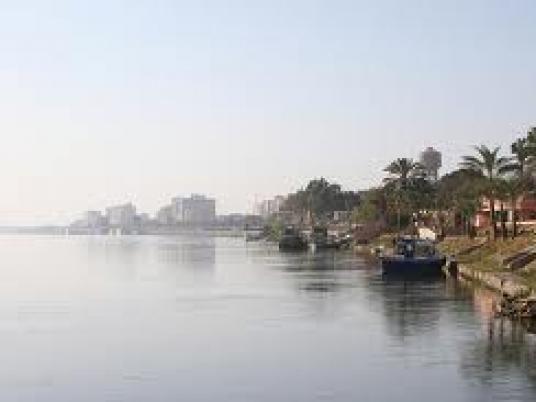 MINYA — With a diverse population divided into cities and villages and a unique sectarian dynamic, Minya voter choices for the next president varied across the spectrum.
Regardless of their politics, voters seemed to agree on priorities for the next president, whoever he is: to restore security and help the poor.
"We want someone who will look at us, who will see our condition and take care of our needs," Tharwat Tarabishy, a 46-year-old carpenter, said emotionally as he stood in line to vote in the town of Malawy.
In the Upper Egyptian governorate, Christian villages coexist with others dominated by Islamists.
Among the main candidates, former Prime Minister Ahmed Shafiq and Muslim Brotherhood candidate Mohamed Morsy seem to enjoy the most widespread popularity among Minya residents. Shafiq is seen as most capable of bringing about stability and seems to be the Christian community's first choice, while the Brotherhood's mobilization machine has served Morsy well.
The Morsy campaign dominated most small villages, while those in the cities met the Brotherhood's efforts with skepticism. Feeling let down by a group that offered them many promises before the parliamentary elections it dominated, many say they have decided not to trust the Brotherhood's promises anymore.
"No one can influence my vote, we've been influenced before in the parliamentary elections and we've learned from that mistake, we are now in Politics 101 and we learn from every mistake we make," said Tarabishy.
However, Morsy appeared to still be garnering votes using the Brotherhood's classic tactics in the governorate's less wary small villages.
Most of the violations reported in Minya Wednesday were about Morsy supporters who talked to voters in queues in front of polling stations and set up laptops to help voters find their stations and promote their candidate in the process.
In the village of Goloba, his campaigners had laptops in three different spots around one polling station, apparently targeting mostly older, illiterate women and directing them to vote for Morsy.
But his robust organizational support is not undoing a growing sense of disappointment regarding the Brotherhood in Minya.
Hoda Atef, a college student, told Egypt Independent that she was approached by a Brotherhood campaigner as she stood in line waiting to vote, and that he tried to convince her to cast her vote for Morsy.
"I really like Morsy's platform, but I now know that the Brotherhood only talks and doesn't do anything," said Atef, who has decided to give her vote to former Brotherhood leader and moderate Islamist Abdel Moneim Abouel Fotouh.
Abouel Fotouh also got some support from Salafi groups in the area.
But after they have suffered from an increase in the cost of living and lack of security for months, the religious rhetoric that succeeded during the parliamentary elections seems to be losing its effect on people as they look for someone to solve their problems.
And it is by this logic that some chose former Foreign Minister Amr Moussa, who has campaigned as a statesman with previous experience in the government system.
As they sat selling tea in front of a polling station in Minya to supplement their income, bike technician Khaled and his wife Sabreen hoped that Moussa would restore order and, at the same time, be "compassionate."
"We need a president to control the country; people are now doing what they want thinking there's no government. We also want him to lower prices; the people can't afford living anymore, they're close to selling their children," said Sabreen.
"Moussa feels the people and he will set things straight," added her husband.
Yet, the religious aspect remains an important denominator in the decision-making process of a region marred by sectarian tensions.
In the city of Abu Qurqas and its surrounding villages, the effect of Minya's relatively large Christian population was most evident.
Last Monday, 12 Christians involved in sectarian clashes that took place in the town last April — during which two were killed — were sentenced to life in prison while all the Muslim defendants in the case were acquitted.
As a result, sectarian tensions have intensified in the area and many Christians in mourning abstained from voting. As for those who did vote, most said they cast their ballots as a bloc for Shafiq, abandoning their previous intention to vote for Abouel Fotouh. A small percentage said they voted for Nasserist candidate Hamdeen Sabbahi and Moussa.
The festive mood that prevailed in Upper Egypt and elsewhere during parliamentary elections was nowhere to be found. Most people said they were burdened by the hardships that they've seen in the last few months and feared that the new president would fail them, just as they believe Parliament has.
"We're performing a national duty but nothing has really changed since 25 January; maybe if the religious factions give the new president a chance to do something we could finally take a step forward," said Amira Morkos, a school headmistress, as she waited in line.
Whether because of the heat or apathy, turnout all over the governorate on the first day of voting was visibly low during the daytime, only starting to increase after sunset.
Maysa, a farmer, simply didn't see the point in voting.
"The country will stay the same, nothing will change. Injustice has been increasing and prices going up. Whoever rules will just keep stealing, they're fooling people, I won't vote," she said.