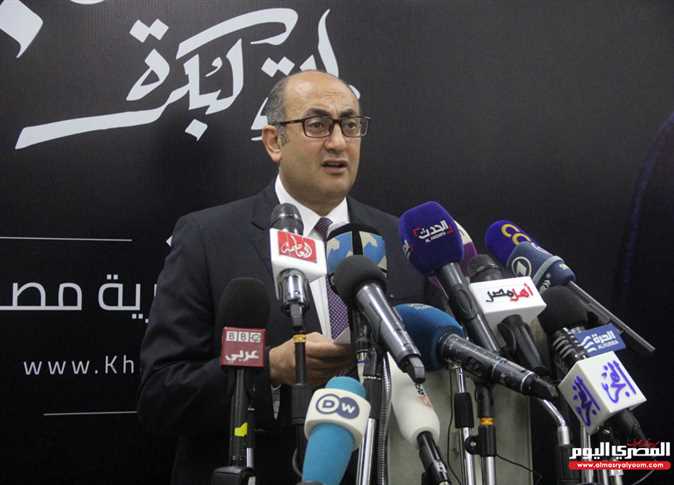 The Misr al-Qawya (Strong Egypt) student movement launched a campaign under the slogan "In search for foothold" to collect signatures aiming to support the presidential candidate Khaled Ali ahead of elections in March.
"The movement organized numerous workshops in January that ended with summoning the general assembly on holding an internal vote calling on the Khalid Ali campaign to participate in collecting the signatures. The result ended with 69.3 percent approving while 30.7 percent were against," said a statement released by the movement.
The statement added that the campaign will be launched in the universities to collect students' signatures aiming to support Ali's right to run for the presidential elections.
The students further clarified that they will release the final stance concerning the presidential elections after having collected signatures and after evaluating to which extent the electoral process is expected to be fair.
Last week the High Electoral Committee (HEC) in Egypt set the timetable for the presidential race: Egyptians abroad will vote on March 16, 17, and 18, while in Egypt, voters will take to the polling booth on March 26, 27, and 28.
The Committee will receive applications for candidacy from January 20 to 29, and the initial list of candidates will be announced and published on January 30 and 31. Appeals will be received on February 1 and 2, for those who are not considered legible.
Egypt now has two official candidates in the election — Mortada Mansour and Khaled Ali. Ali spearheaded a successful court case against the government's decision to hand two Red Sea islands to Saudi Arabia in 2016. However, the court decision was eventually overruled by parliament. He announced his decision to run in the elections on Thursday.
Current President Abdel-Fattah al-Sisi has not personally declared that he will run in the elections, though over 500 MPs in the parliament signed support for him to run again
Edited translation from al Masry al Youm