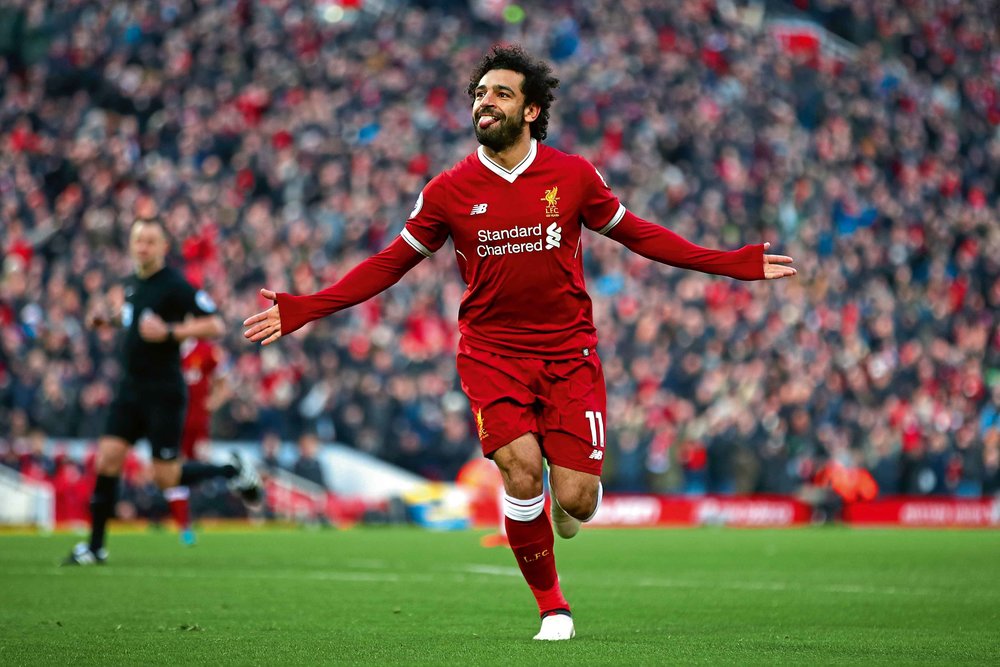 Mohamed Salah, the Liverpool winger and the Egyptian national team leader, won a new award as best player of the season from the Liverpool Disabled Supporters Association (LDSA).
The official website of Liverpool published a video clip of the Egyptian star while receiving the association award for  best player of the year and the award was presented  to him by a child of determination.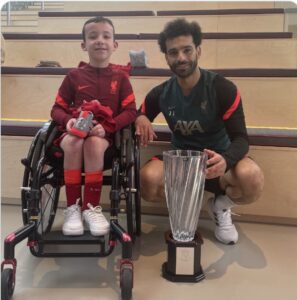 The child who presented the award to Salah is Harry Cornis, 10.
Cornis uses a wheelchair, and is a big fan of sports and enjoys watching football, boxing, basketball and swimming and hopes that one day he can compete in the Paralympics.
"I am proud of what the association has achieved this year by working alongside the club and the Liverpool Foundation," said association president Ted Morris.
"I am really proud of what the association has achieved  this year.
Working alongside the club, LFC Foundation, LFC's Red Neighbours and other charity partners," Ted Morris, chair of the LDSA, said.
"After what has been a difficult few years, it's a privilege to be back at Anfield to celebrate our end-of-season awards and have Harry present our members award to Mo Salah in person – I'm sure he will be talking about that experience for many years to come," he added.
Liverpool is preparing to face Wolverhampton in its last match in the Premier League on Sunday, May 22, in the 38th round.
Salah has been short listed among the best football players in the world in recent seasons, thanks to his decisive goals with the Reds.
The 29-year-old was the main element in German coach Jurgen Klopp's plan, through which Kolpp succeeded in restoring Anfield's prestige by winning the Premier League title after a long absence as well as winning the Champions League.
On May 6, he received the English Football Writers Association award as the best player for 2022, for the second time.
According to a Liverpool statement Salah won 48 percent of the votes, beating Kevin De Bruyne and Declan Rice, players of Manchester City and West Ham. Salah grabbed this award thanks to his 22 goals, in addition to providing 13 assists in 31 Premier League matches.
In total, Salah scored 30 goals and assisted 14 others in 44 matches in all tournaments.
Salah now is the third player in the history of Liverpool to win the FWA Award, for the second time, after Kenny Dalglish and John Barnes.
The 'Egyptian king' won the award for the first time in his career in the 2017-2018 season, the only Arab and African player to do so.