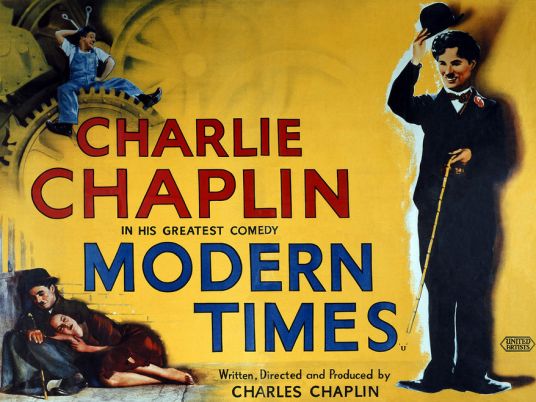 Gurdan Association for Art and Development will screen 'Modern Times' film starred by Charlie Chaplin on Wednesday, 25 February in Alexandria at 7 pm.
'Mordern Times' is a 1936 comedy film in which Chaplin portrays his iconic Little Tramp character as a factory worker who strives to overcome the indignities of modern, industrialized world.
The film mainly sheds light on the deteriorating circumstances people faced as a result of the Great Depression, a grave worldwide economic crisis in 1930s.
Being the film's director and scriptwriter as well, the desperate employment and fiscal policies are among the main struggles Chaplin addressed from his own broader perspective.
The movies stars Paulette Goddard, Henry Bergman, Stanley Sandford and Chester Conklin.
Modern Times was added by the United States National Film Preservation Board to American film heritage, and accordingly, was perceived as "culturally significant" by the Library of Congress. Fourteen years later, it was selected by the 2003 Cannes Film Festival to be showcased "out of competition."
Address: 2 Adeeb Eshaq St., al-Mansheya, Alexandria