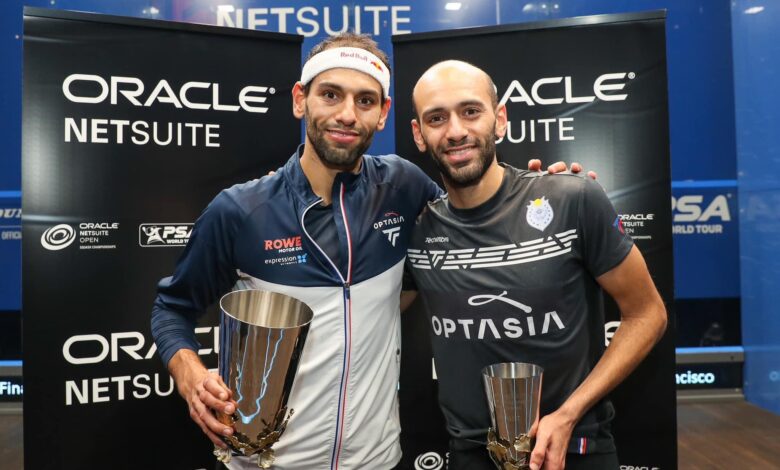 The Egyptian English squash champion, Mohamed al-Shorbagy beat his Egyptian brother Marwan al-Shorbagy 3-1 to win the Oracle NetSuite Squash Open in San Francisco on Tuesday night.
Marwan is ranked ninth in the world and finished the first game in his favour, 11-6. 
His older brother Mohamed, 31, rebounded to win three consecutive games with a score of 11-9, 11-2, and 11-8 respectively.
This is the second title for Shorbagy, who announced in June he would represent the English Federation under the British flag instead of Egypt.
Shorbagy, who ranks fifth in the world, scored 15 wins in 20 matches against his brother, although he lost the last two matches against his 29-year-old brother.
In the women's category, US player Amanda Sobhi defeated Egyptian Farida Mohamed, 3-1.
The result of the sets was 9-11, 11-5, 11-3 and 11-7 for Sobhi who ranks fourth internationally.