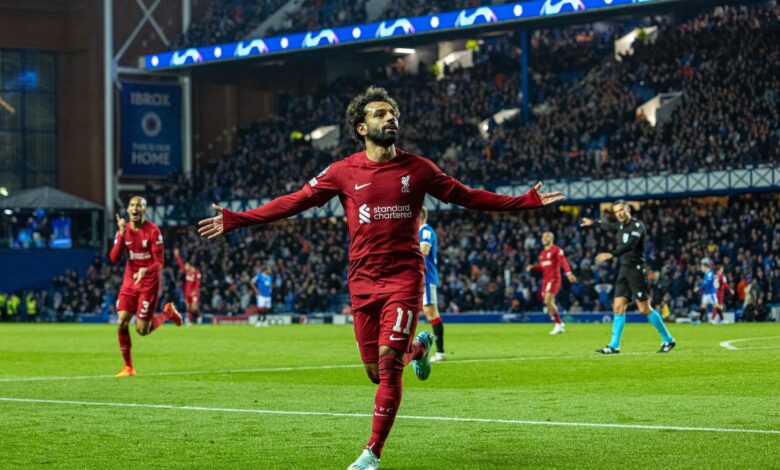 Liverpool star Mohamed Salah's business manager on Monday denied reports that his client could leave the Reds for a Saudi club.
Rami Abbas wrote on Twitter: "If we considered leaving LFC this year, we wouldn't have renewed the contract last summer. Mohamed remains committed to LFC."
The Saudi Arriyadiyah newspaper reported on Sunday evening that Al-Ittihad Club was seeking to present an offer to Salah.
The Egyptian player signed a new contract with Liverpool in early July 2022 for an additional three seasons.
Breaking records
Back in March, the Egyptian national team prepared a surprise for the Egyptian international and Liverpool FC striker Mohamed Salah handing him a shirt with the number 50 – celebrating Salah's 50th goal with the Egyptian national team.
Salah scored the 50th goal against the Malawi national team in the third round of Group D in the 2024 African Cup of Nations Qualifiers.
Salah arrived in Cairo earlier in March, to join the national team camp in preparation for the match against Malawi on March 24, at the Air Defense Stadium, as part of the qualifiers for the Africa Cup of Nations, to be held in Ivory Coast.
He broke another record this March by becoming the highest scorer for the Reds in the English Premier League after last night.
He later scored two goals during the Liverpool match against Manchester United at Anfield on March 5 in the 26th round of the English Premier League.
They ended up with the victory of, 7-0.