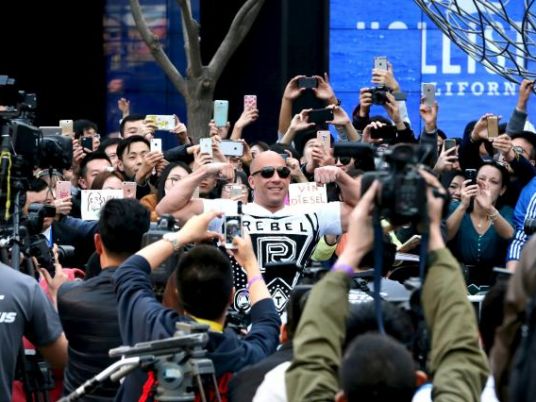 Patriotic Chinese movie "Monster Hunt" has toppled Hollywood blockbuster "Furious 7" as China's biggest grossing film of all time, Xinhua reported on Saturday, as global studios tussle with locally-made films for the country's fast-growing box office.
The Chinese flick has taken in 2.428 billion yuan ($380.95 million) since its July debut, overtaking Furious 7's 2.426 billion yuan, making it the first local film in two decades to hold the top spot, Xinhua said, citing the State Administration of Press, Publication, Radio, Film and Television.
The allure of China's moviegoers has become increasingly difficult to resist for global film-makers from Sony Corp to Walt Disney Co, despite challenges of navigating the country's censors as well as getting one of the coveted 34 spots allowed for foreign films each year.
But, while foreign films have traditionally dominated the country's box office, locally-made films are posing an increasing challenge. Chinese movies have accounted for around 60 percent of total ticket sales so far this year.
China's cinema takings are over 30 billion yuan ($4.71 billion) over the first eight months of 2015, already overtaking the total for the whole of last year.
In contrast, box office receipts in the United States and Canada, the number one film market, fell last year.
Last November, the vice president of the China Film Producers' Association, Wang Fenglin, said the Chinese film market would overtake the United States to become the largest in the world within three years.