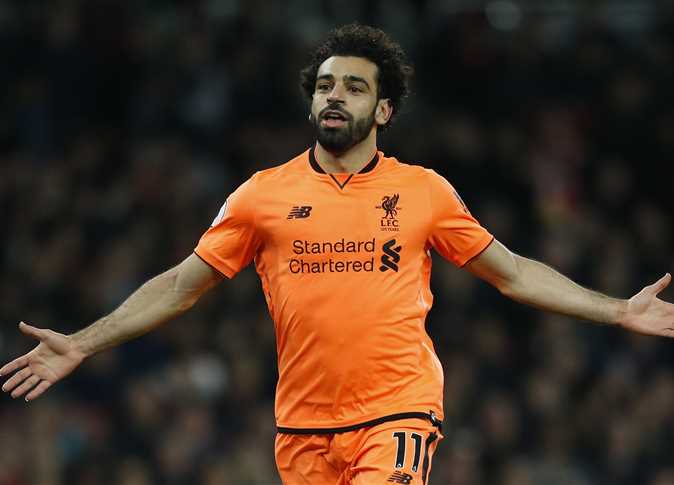 Liverpool and Egypt striker Mohamed Salah was crowned the Golden Lion on Tuesday by the Moroccan newspaper al-Mountakhab, an award for Africa's best player in 2017.
Al-Mountakhab conducts a poll annually among 49 sports journalists from different African countries to determine the winner of the Golden Lion award.
Senegalese Liverpool player Sadio Mane and Gabonese Pierre-Emerick Aubameyang, the star of Borussia Dortmund competed for the 2017 award with Salah.
Salah garnered 297 points, far ahead of second-placed Mane who gained 134 points.
Salah is the second Egyptian to win the award, after retired Al-Ahly legend Mohamed Abou Treika in 2008.
Salah participated in 29 matches since the start of this season, scoring 23 goals and assisting eight.
Salah also led Egypt's national team to qualify for the 2018 World Cup, after a 28-year absence from the tournament.
Salah will now compete with Mane and Aubameyang for the CAF's 2017 Player of the Year award.
Salah has won a poll for the 2017 Arab player of the year, which was launched by the beIN Sports channel on Twitter, December 22.
The Egyptian star was also crowned the Premier League Player of the Month for November.
He competed for the prize against Kevin De Bruyne and Raheem Sterling from league leaders Manchester City, Burnley's Robbie Brady, Ashley Young from Manchester United, Chelsea winger Eden Hazard, and Arsenal's Shkodran Mustafi.
To cap off a sweep of awards and an excellent year, Salah has also secured the BBC's African Footballer of the Year award.
According to English media reports, Spain's Real Madrid wants Salah to join the team by the summer season in a deal worth 100 million euros.