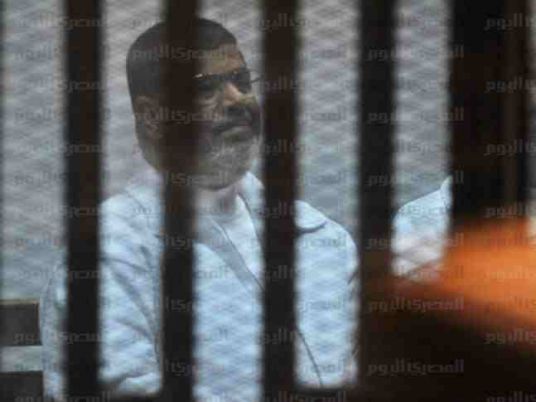 The Suez public prosecutors referred 199 people, including former president Mohamed Morsy, Muslim Brotherhood Supreme Guide Mohamed Badie, to military trial, in a decision on Tuesday.
They are due to appear in military court on February 23.
The defendants are facing accusations of burning military vehicles and churches in Suez in August 2013, following the dispersal of pro-Morsy sit-ins.
Those on trial include leading Brotherhood figure Mohamed El-Beltagy and Badie's deputy Khairat al-Shater.
President Abdel Fattah al-Sisi issued on October 27 a new law which refers crimes committed against the state's public and "vital" facilities to the military judiciary.
The law was criticised by human rights organisations for expanding the jurisdiction of military tribunals on civilians.
Morsy, who is a Brotherhood politician, was outsed by Egypt's military in July 2013 following mass protests against his rule. People who supported him staged an encampment for weeks, calling for his return. On 14 August, 2013, the encampments were dispersed leaving hundreds of protesters dead.
In the aftermath of the dispersals, violence broke out in several parts of the country. In Suez, at least 30 people were killed in the violence, dozens of military personnel were injured and a military vehicle and several churches were set ablaze.
Morsy and Badie are among several leading Brotherhood figures who have been put on trial after the July ouster, facing a slew of charges. Several of them have been convicted and some have been handed death sentences.
Morsy has yet to be sentenced in any of the trials he faces.