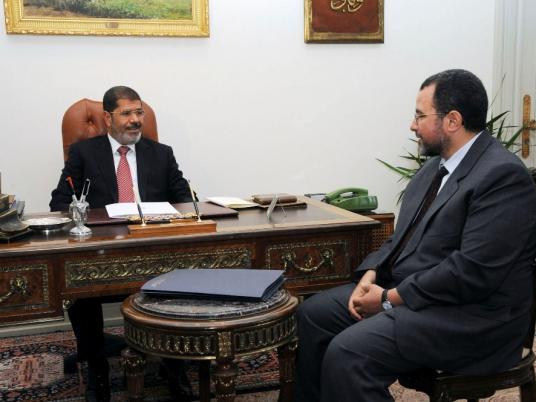 President Mohamed Morsy has asked Prime Minister Hesham Qandil to complete consultations with candidates for governor positions this week so as to announce their appointments after his return from China.
Qandil, for his part, said his selections are based on efficiency and qualifications.
Local Development Minister Ahmed Zaki Abdeen said he is against appointing a woman as governor, saying, "A governor is smashed by labor riots."
Liberal and secular figures have expressed fears that Morsy may spread Muslim Brotherhood domination over the country's institutions, replacing the hegemony of the now-dissolved National Democratic Party.
Islamists will dominate at least 60 percent of local government posts, former Sharqiya Governor Azzazy Ali Azzazy told Egypt Independent Monday.
Azzazy said the Morsy administration and the Muslim Brotherhood Guidance Bureau are consulting with each other to reach an agreement on the first reshuffle of governors under Morsy.
Azzazy, a Nasserist political activist, had resigned from his post in June, days after Morsy was declared the winner of the presidential election. He said he refuses to work under a Brotherhood administration.
The Muslim Brotherhood's Guidance Bureau has proposed to Morsy a list of 50 new governors, a source within the group told Al-Masry Al-Youm on condition of anonymity last week.
Edited translation from Al-Masry Al-Youm