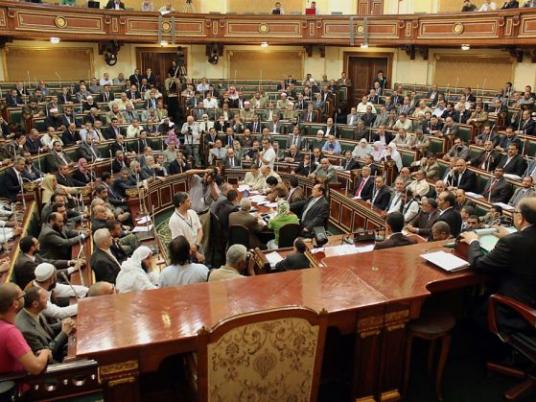 President Mohamed Morsy has no intentions to reinstate the dissolved Parliament, presidential spokesperson Yasser Ali said Monday.
Ali said the parliamentary elections would be held within two months of the completion of the new constitution.
Morsy had decided to reinstate the dissolved People's Assembly in July after the Supreme Constitutional Court ruled on 14 June to dissolve the Parliament, deeming some articles of the parliamentary elections law unconstitutional.
But on 10 July, the court confirmed its previous verdict, and Morsy announced that he would respect the law.
The Supreme Council of the Armed Forces retained legislative powers by issuing a supplement to the Constitutional Declaration on 17 June, after the court ruling.
Ali said legal advisers confirmed that Morsy has the authority to abolish the supplement, a decision he announced Sunday.
State TV quoted Ali as saying that Field Marshal Hussein Tantawi, the former head of the SCAF, and Sami Anan, its former chief of staff, are not under house arrest and are part of the presidential team.
Edited translation from MENA