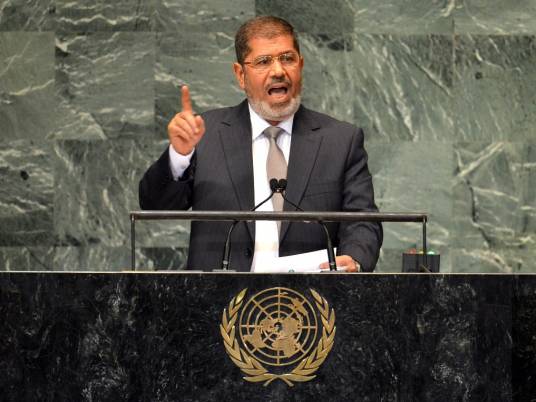 Fifty-eight percent of Egyptian citizens are dissatisfied with Morsy's performance, according to the Morsy Meter website, on the 98th day of his presidency.
The site, which monitors the progress of Morsy's presidency and his promises, says that only four of the 64 goals he specified in his 100-day plan have been achieved, with another 24 in the process of being met.
Only one security-related promise of Morsy's plan has come to fruition, the website reported, which is more incentives, promotions and bonuses for police officers who restore security in their areas.
The website said that only one goal out of 21 traffic-related goals has been met, which is removing occupancies from streets. None of the promises Morsy made related to bread have been met, though three are in progress.
The website further reports that regarding the garbage problem, only the awareness-raising campaign has been implemented, with seven more in progress. On the topic of the fuel crisis, Morsy has implemented harsher punishments against fuel smugglers.
The Morsy Meter web site was established by activists to keep track of Morsy's achievements and monitor his performance.
Edited translation from Al-Masry Al-Youm