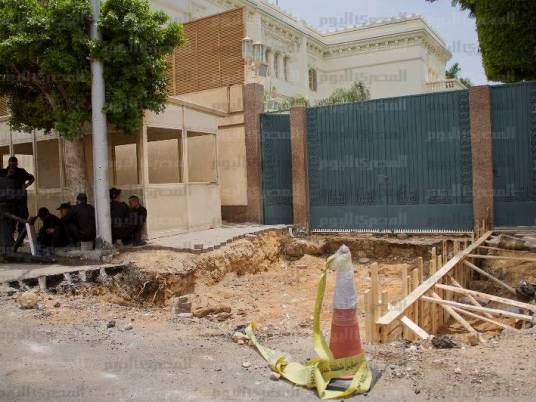 The Cairo Criminal Court on Saturday postponed to Sunday the trial of toppled president Mohamed Morsy and 14 Muslim Brotherhood and presidency figures over charges of killing, and inciting the killing, of protesters in 2012.
Clashes erupted in December 2012 in front of Ettihadiya palace between Morsy loyalists and opponents protesting a controversial constitutional amendment immunizing his decisions against judicial challenge. The defendants are accused of murdering and inciting the killing of nearly 10 protesters in the incidents.
The Cairo Appeals Court had turned down a request by defendants to replace the judges..
Edited translation from MENA