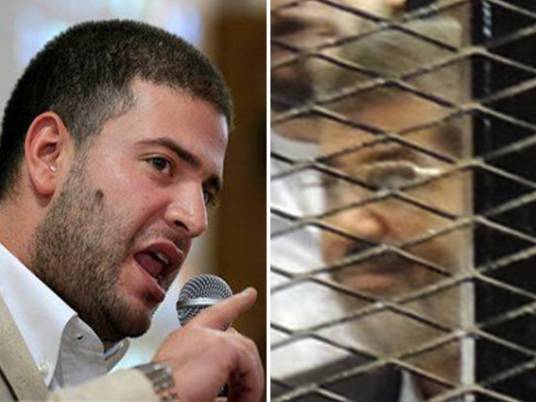 Osama, son of deposed President Mohamed Morsy, visited his father on Thursday in Borg al-Arab prison in Alexandria for less than an hour.
He told the Turkish Anadolu news agency that his father asked about the family and grandchildren, then about the conditions in the streets.
"He asked about prices of basic commodities for the poor and what life is like under the coup," he said, adding that his father is alright.
With his son were Morsy's wife and three of his four other children on an exceptional on the occasion of the new Hijri year.
"The other inmates applauded my mother and saluted her for my father's steadfastness," he said.
Osama denied accusations that his visit was an acknowledgement of his father being an alleged criminal. "The visit is to strengthen the position of the legitimate president and grant him his human rights as a citizen and an elected president that was kidnapped and moved from an unknown to a known place," he said.
"He asked me to relay tribute to the Egyptian people and tell them not to believe the rumors about him," he said.
Edited translation from Al-Masry Al-Youm