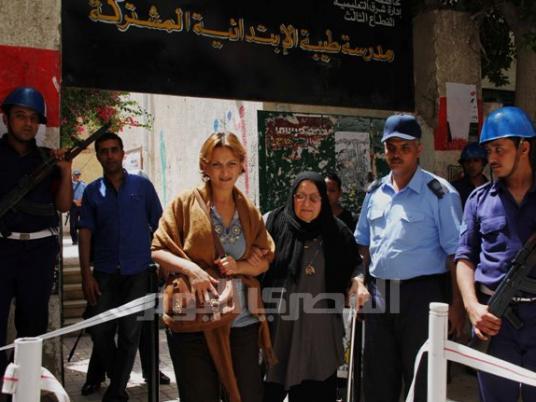 North Cairo Criminal Court, held at the Police Academy and headed by Judge Shaban al-Shamy, adjourned Saturday the trial of former President Mohamed Morsy and 130 other leaders of the Muslim Brotherhood in storming Wadi Natroan Prison during the 25 January revolution, to 5 July.
The court gave permission to FJP leader Essam al-Erian not to attend for health reasons.
One hundred thirty-one defendants including Morsy, Muslim Brotherhood leaders, Hamas and Hezbollah members are being tried over the same charges.
Prosecutors accuse Morsy of spying for Hamas and providing its members with information concerning the Egyptian security situation during the 25 January revolution. They also accused him of helping detained Hamas members in Egyptian prisons escape during the January uprising.
Edited translation from Al-Masry Al-Youm