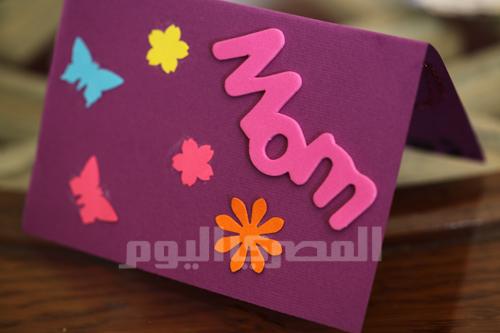 Mother's Day is here. It is the time of year when storefront display windows around the capital are colorfully decorated to grab customers' attention and draw them in.
And while most retailers traditionally slash prices on tons of items for the occasion, this year was noticeably different, as stores have knocked down prices even more than usual in an effort to bolster flagging sales associated with the country's unrest and economic woes.
Samir Fatouh, branch manager at a clothing store, says that business conditions have slightly improved from 2011 but have not stabilized yet.
"The demand increased 20 percent during the last months of 2011. So we are trying to promote our products more by offering 15 to 50 percent discounts on all items," Fatouh says.
The sales growth rate for garments has increased by at least 60 percent recently as result of the retail prices being marked down by as much as 50 percent for Mother's Day, said Yehia Zananiri, head of the Garment Producers Association.
However, Fatouh regards the spike in demand as temporary because of the overall economic paralysis.
"Even people who have high-paying jobs have been negatively affected. So imagine what happened for those barely able to secure a decent livelihood. And this was normally reflected on the market," he explains.
Besides resorting to the price reduction approach in face of fading sales, Fatouh says, the store decreased its imported goods by 20 percent this year to minimize losses.
Ahmed Mohamed, a branch manager of kitchen utensil store Alessi, agrees that this year's major discount offers could be chalked up to widespread financial difficulties.
"We shut down the store on last Mother's Day," Mohamed says. "Consequently, this year, we are offering sales promotions for the whole month to help us generate greater profits."
Mohamed believes that discount campaigns on special occasions and holidays are a time-honored tool to encourage customers.
"It is a tactic we have been adopting throughout the year that has already allowed the store to meet sales targets rapidly," Mohamed says.
Some vendors say they haven't been hit as hard by the financial turmoil last year.
"Luckily no one can stop purchasing food products and beverages," Said Abbas, deputy manager of Alfa Market says, when asked about the store's recent profit margin.
In an effort to maintain a large client base, Abbas says that this year, the large supermarket is offering a wider array of household products and electronic devices at affordable prices.
"These products have the highest demand on Mother's Day, but they are usually a bit expensive for some," Abbas says. "So we adopt win-win marketing policy by reducing prices slightly to increase sales."
In preparation for Mother's Day, front display windows of chocolate stores are packed a week before the occasion with flower and butterfly-shaped chocolates to hook customers.
"People tend to give chocolate on this occasion because every one loves it. The store comes up with creative ideas to decorate chocolate at discount prices this year that have received a great deal of interest from clients," says Amany Azab, a salesperson at a chocolate store in Mohandiseen.
The chocolatier offers different sizes of colorful candles filled with chocolates. Sayings of love for mothers are carved in shimmering gold on one side.
"There is a faint beam of hope," says Mohamed. "The market is just getting back on its feet at a slow pace, and I guess when a new president takes office, the country's economic circumstances will improve."