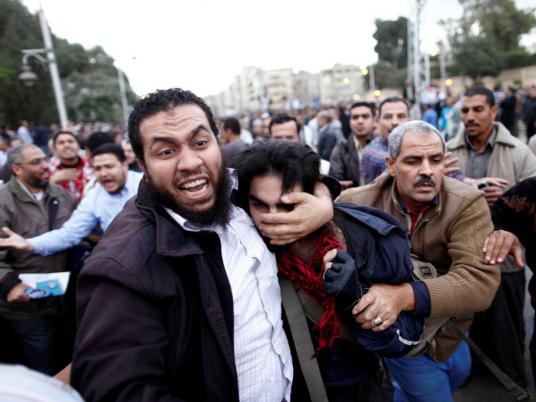 Mount Lebanon Mufti Mohamed Ali al-Juzu, an influential cleric, called on Egyptians to be patient, avoid violence and stick to unity, as they always used to be a model for Arab and Islamic countries, amid continuing unrest over a consitutional declaration issued last month.
He also urged Al-Azhar to call for halting violence and chaos, which he said smear Egypt's history and future.
In a statement, the mufti warned against strife in Egypt, saying, "Islam is the religion of the majority. It's a religion of tolerance. It's hard for us to establish democracy in Egypt by chaos and fake slogans."
Egypt had sacrificed for the sake of freedom, Juzu added, calling on people not to turn it into a place of conflict, instead of being a peaceful and secure place for everyone.
"To Egyptians, the dearest and most honorable people, are your lives, souls and dignity that cheap to give away for political and worldly desires? We learned in Egypt and Al-Azhar teachings and principles of Islam that ban killing without right," he added.
He also called for not getting Egypt into hatred and unethical competition on authority, saying Egyptians should resolve their issues through positive dialogue and mutual respect.
Chaos harms Egypt inside and outside, Juzu said.
"If Egypt fell, all Arabs would fall. If Egypt restored its strength and dignity, Arabs also would restore their strength and dignity," Juzu said.
The mufti's statements come amid ongoing protests and continual clashes in the wake of last month's constitutional declaration, which gave the president sweeping new powers.