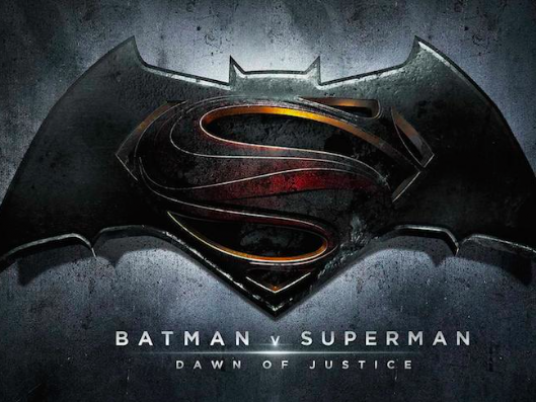 From westerns to superheroes, biopics and animals, 2016 is shaping up to be an intense and eclectic year for movie buffs, who will discover the latest films from Boyle, Inarritu and the Coen brothers.
"The Hateful Eight"
Three years after the success of "Django Unchained", Quentin Tarantino has gone back to making westerns with a movie set in a single room and inspired by 1960s TV shows like "Bonanza".
After multiple twists and turns, including the leaking of the script, "The Hateful Eight" is set for release in North America on December 25 (rolling out internationally in early January) and stars Samuel L. Jackson, Kurt Russell, Tim Roth and Jennifer Jason Leigh.
It is a potential Oscar winner, particularly for Best Original Screenplay, which Tarantino has already won twice.
"Hail, Caesar!"
This Coen brothers' comedy set in 1950s Hollywood, which will open the next Berlin International Film Festival, is slated for release in North America on February 5.
Josh Brolin plays Eddie Mannix, who is hired by movie studios to sort out stars' problems. George Clooney, Scarlett Johansson, Channing Tatum, Tilda Swinton and Ralph Fiennes also star in this last instalment of the "trilogy of idiots", which began with "O Brother, Where Art Thou?" and "Intolerable Cruelty".
"The Revenant"
Alejandro Gonzalez Inarritu, who won an Oscar in 2015 for "Birdman", returns with a story of survival and revenge, which is set against a wild and snowy American backdrop in 1822.
Leonardo DiCaprio plays Hugh Glass, a frontiersman who is robbed and left for dead by two mercenary trappers after being mauled by a bear. This is a fantastic role for DiCaprio who could finally get his first Oscar. Tom Hardy also co-stars.
In limited release in the US on Christmas Day, rolls out nationwide and internationally early January.
"Batman v Superman: Dawn of Justice"
After a wave of movie announcements from the Marvel universe, DC Comics superheroes are taking the spotlight. The week of March 25, Ben Affleck will step into the Batman costume for the first time to confront Superman, embodied once again by Henry Cavill. This powerful duo will be directed by Zack Snyder (who previously worked on "Man of Steel") and will be joined by Amy Adams, returning as Lois Lane, Gal Gadot as Wonder Woman and Jesse Eisenberg as Lex Luthor.
"The Jungle Book"
The first trailer, which was unveiled in September, got fans excited for this April 15 release. Director Jon Favreau combines live action and CGI to tell Mowgli's story, an orphan brought up by wolves in the Indian jungle. Idris Elba, Scarlett Johansson, Lupita Nyong'o, Bill Murray, Christopher Walken and Ben Kingsley have speaking parts in this remake of Disney's 1967 animated movie of the same name.
"Finding Dory"
In 2003, the whole world fell for the clownfish Nemo in "Finding Nemo," which tells the story of Marlin and Dory's search for him after he disappears on his first day at school. Thirteen years later, Pixar has reunited these three characters, who delve into the past of the amnesiac fish named Dory.
Ellen DeGeneres, Albert Brooks, Eugene Levy, Diane Keaton and William Dafoe have joyfully taken on the roles in this animated movie. It is scheduled for release in North America on June 17.
Jason Bourne sequel
On July 29, Matt Damon returns as Jason Bourne, a character last seen in "The Bourne Ultimatum" in 2007. Paul Greengrass will be in the director's chair once again for this spy movie (about which little is known including the name), which will also star Tommy Lee Jones and the French actor Vincent Cassel.
The follow-up to "The Bourne Legacy" is also still in the works, with Justin Lin directing and Jeremy Renner taking the leading role.
"Doctor Strange"
This second Marvel movie of the year after "Captain America: Civil War" will introduce a new character to the mythology: Doctor Strange. Benedict Cumberbatch will play this formerly brilliant brain surgeon who lost the use of his hands in a car accident. Chiwetel Ejiofor, Tilda Swinton and Rachel McAdams will also star in this new adventure. It is set to hit theaters in North America on November 4.
"Assassin's Creed"
Having worked with Michael Fassbender and Marion Cotillard in "MacBeth," the Australian director Justin Kurzel is set to team up with them once again. This time, he will leave Shakespeare behind for a more contemporary phenomenon.
For his third feature film, which is set to hit the big screen on December 21, the filmmaker will create a movie adaptation of the "Assassin's Creed" video game, which has sold over 70 million copies since it was first released in 2007.