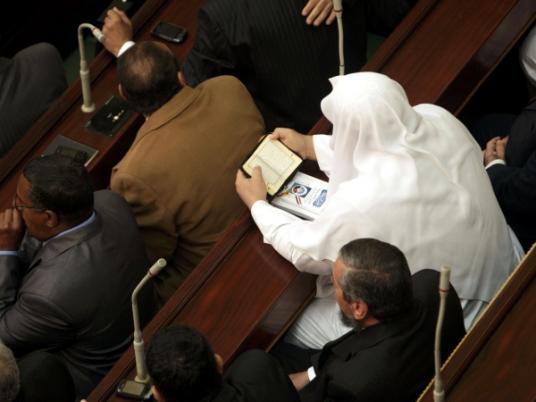 A number of MPs from the Committee on Religious Affairs in the People's Assembly called for the implementation of the apostasy penalty on anyone who curses the Prophet Mohamed. They also called for the identification and closure of all websites that defame Islamic icons. The calls came during the committee's discussion of MP Mahmoud Abdel Mordi's request for information on web sites defaming the Prophet.
Sheikh Ali Abdel Baqi, Secretary General of the Islamic Research Academy, attended the committee's meeting, during which he stressed the importance of adopting dialogue, reasoning, the use of foreign languages and translation to help spread awareness about Islam.
Committee member Mohammed al-Munshed called for the application of apostasy penalty, usually a death sentence, against anyone who curses the Prophet, while MP Mohamed Azzazy called for the formation of an Al-Azhar committee to determine which websites defame Islamic icons and the creation of a team of hackers to hack these sites.
Translated from Al-Masry Al-Youm