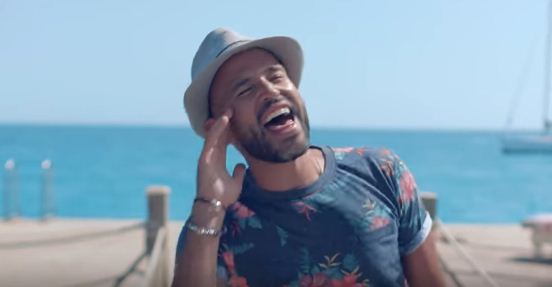 Musician and composer Adel Haki announced he is suing the team behind the "3 Dakkat" (3 heartbeats) song over copyright claims, saying he is the original composer of the song.
In an interview with Al-Masry Al-Youm Haki said, "the case is in court at this moment," continuing to say he will not give up his rights. Haki also made the same accusation on the ET program on the MBC channel.
Haki argued that he found out about the theft of the song when he heard it, saying "I only knew my score had been stolen when I heard the song because I had released the score last Eid in the movie "Tesbah Ala 5eer" [Goodnight] starring Tamer Hosni. I had already composed the song before last Ramadan."
Haki continued to say he will not leave the case: "a lot of my musician colleagues tried to get me to drop the case but I have spoken to my lawyer and I refuse to drop it."
"I am determined to get my right from the song makers and justice will be served," Haki vowed, adding, "there is a syndicate for musicians and a copyrights committee that will support me, because if they don't that will raise questions of why they exist if not to protect our rights."
Adel Haki is an Egyptian musician who resided in Spain till 2003. Since his return, he has composed hit songs such as "Oddam Oyounak" (In your Eyes), "Agheeb" (I go away), Aslaha Btetfrek (It makes a difference) and Aref Habiby (You Know my Love )in addition to around 35 other songs on behalf of popstar Amr Diab. Internationally he has worked with top-notch artists such as Beyonce and Enrique Iglesias.
Since its release at the Gouna International Film Festival in September, "3 Daqat" has been a huge success nationally and regionally. The song features singer Abou and actress Yousra as well as a great deal of Egypt's most beloved actors such as Ahmed Malek and Gamila Awad and writer Tamer Habib. According to the credits at the end of the video, the song was written by Tamer Habib and Abou and composted by Abou.
So far the official song has scored 125 million views on Youtube in just three months.
This is not the first time the song has faced accusations of being stolen. Accusations emerged when Lebanese artist Jonny Awaad did a Spanish cover of the song and released it to the internet. Many people accused him of stealing the song. However, Awaad said Abou's version was the original one and that he had asked Abou's permission to do a Spanish cover. Surprisingly, Abou's manager's denied this, saying Awaad did not receive Abou's permission to do a cover, but that Abou will nevertheless not take legal action.