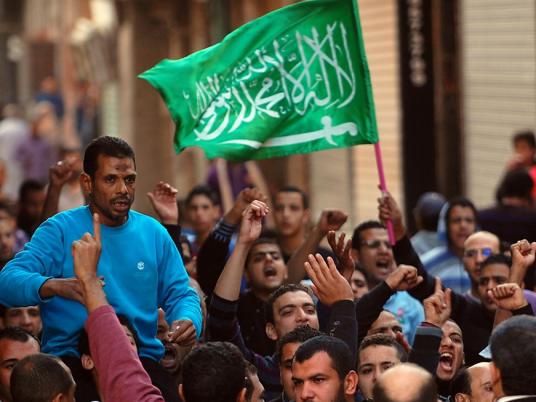 Protesters at Cairo University expelled crews of the Nahar and OnTV channels on Sunday, saying they distorted the image of protests.
The administrative security personnel meanwhile prevented the entry of drums on campus during protests.
Cairo University students started a strike Sunday to protest the killing of two students who belonged to the Faculty of Engineering and to demand the release of their detained colleagues.
Students Mahmoud Abdel Kerim and Mohamed Reda were killed during confrontations with the police. Abdel Kerim was killed during the commemoration of Mohamed Mahmoud clashes near Tahrir Square in November, while Reda was killed on campus last week.
The students chanted "the police are thugs," "strike" and "retribution." They hung a banner that read "Closed upon the order of students."
The security forces stationed at al-Nahda Square near Cairo University withdrew from the area Sunday.
Nine students' unions at Cairo University announced a strike and staging protests starting Sunday. Among the students' unions that called for the strike were the faculties of Science, Veterinary Medicine, Engineering, Economics and Political Science and Computer and Information Technology.
They demanded the prosecution of theCairo University head, the interior minister and minister of higher education.
Edited translation from Al-Masry Al-Youm