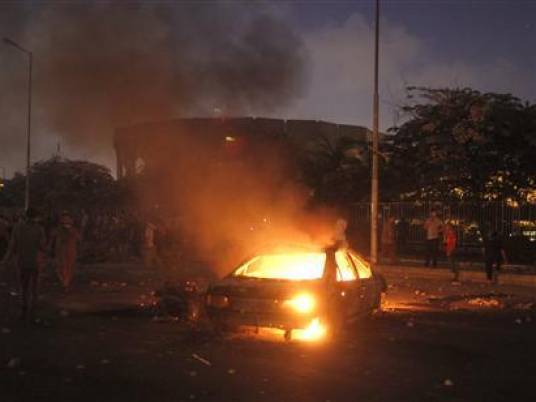 The National Defense Council will hold a meeting on Saturday to discuss the security situation in the country, a presidential source said.
Interim President Adly Mansour will head the meeting, the source added in a statement to Al-Masry Al-Youm.
Mansour pledged on Friday that the protesters in Rabaa al-Adaweya and Nahda squares would not be pursued by security if they returned to their homes and work.
In a phone conversation with al-Hayat satellite channel, Masnour added, "Do not fear anyone. If you feel convinced that you are defending a lost cause then return to your homes and work and nobody will pursue you. This is a personal pledge I am making."
Addressing supporters of ousted President Mohamed Morsy, Mansour added, "The people have said that there is no going back."
"Nothing can be said after the people have their say. I am not the president of one certain group."
"The other side have made a decision and decided that there is no going back. We only look back to learn a lesson," the president added.
Edited translation from Al-Masry Al-Youm