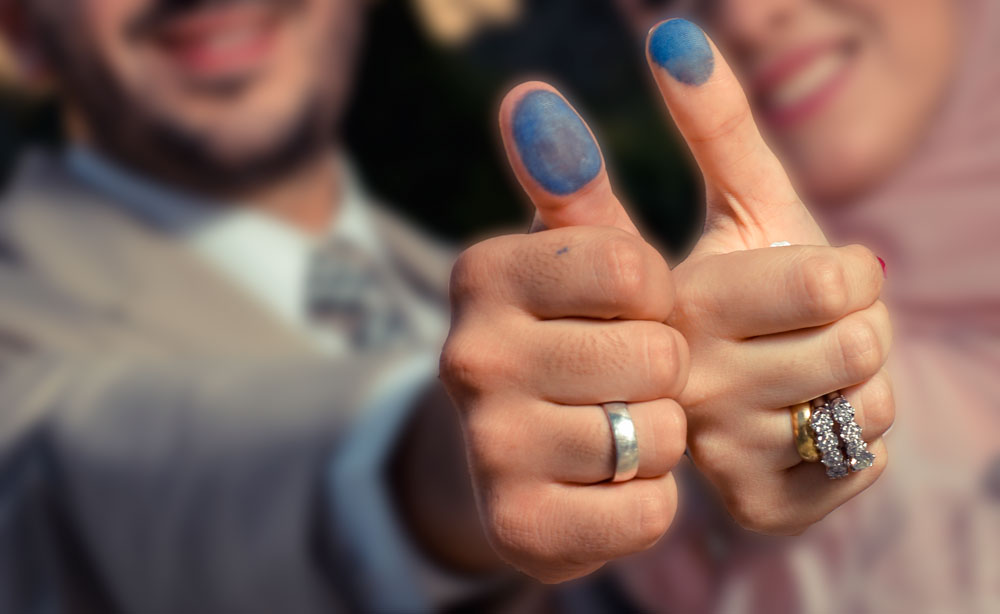 Marriage isn't an easy road that you just skirt through. It could start like a perfect love story, with doves flying in the background as a happy couple says their vows.
More realistically, an Egyptian wedding starts at "al-Maazoun" with the bride's dad and the groom shaking hands and the bride blushing happily. We all know how marriages start. However, a question that has become more pressing lately is: why do so many marriages end in divorce?
To teach newlyweds and soon-to-be weds basic concepts about creating a happy, productive family, the youth committee of Egypt's National Council for Women (NCW) announced on Sunday its new initiative that goes by the name "together we stay".
Some might wonder whether this really is a pressing issue in Egypt. According to the numbers at least, it is.  Divorce rates in Egypt have risen drastically over the past few years. They peaked in 2017 reaching 60.7 percent in cities and 39.9 percent in villages according to Maysa Shawky, Deputy Minister of Health and General Supervisor of the Councils of Population, Childhood and Motherhood.
With divorce rates on the rise, the NCW thought it was time for action. According to an official statement by the council, the idea behind the initiative is to recognize our own flaws and strengths in order to build  functioning marriages.
"We all dream of a calm house and a happy, productive family. To achieve that, we have to understand ourselves first and recognize our strengths, flaws, psychology, problems and thoughts. We also need to comprehend how to deal with our partner, solve our problems and deal with the family and the children," the statement read.
Shawky stressed that the reason behind the high divorce rates is that couples decide to get married at a very young age. Problems such as lack of finances and responsibility, as well as interference by relatives and friends were found to be the main problems resulting in marriages to fail.
In an effort to reduce divorce rates and help build more successful marriages, the initiative consists of three workshops where couples talk about their issues together and get to know each other on a deeper level. It also includes workshops where each spouse are individually encouraged to discover and learn about their own personalities.
The program is divided into three subtopics.
 "Me and myself" (27-29 November) aims to help each person deal with their own feelings, potential anger, thoughts and personality. It also intends to help participants achieve inner peace.
"Him and Her" or "Her and Him",  aims to discuss the different natures of men and women and how their reactions to a similar situation might differ. Understanding these differences can help couples learn to work through their everyday problems.
"Him, Her and Them" deals with the topic of family, specifically how children affect the relationship and how one constructively deals with that new situation. It also discusses the way to treat potential problems relating to one's in-laws.
Each workshop will span over five days with four-hour sessions each day. The most committed couple will receive a price at the end of the program. After going through the program, couples are intended to understand themselves better and be able to work through the problems more constructively.
Established in 2000 by presidential decree, Egypt's National Council for Women aims to empower Egyptian women in social, political and economic life.