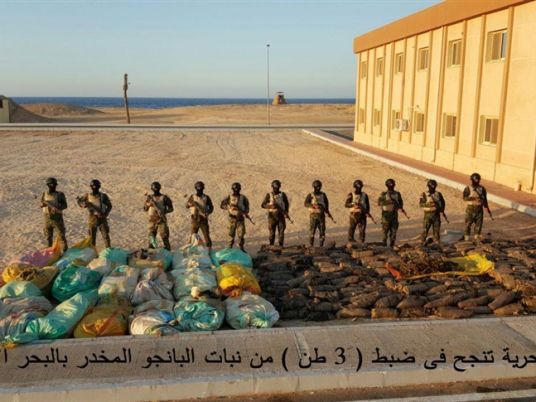 Egyptian naval forces have confiscated 1.6 ton of cannabis from smugglers off the north coast, near the city of Salloum, close to the Libyan border.
The navy said on Tuesday that the huge drugs haul was discovered on a fishing vessel during a naval patrol.
Four Syrian crew members were arrested on the boat, and the items confiscated included a laptop and a Thuraya satellite phone.
The suspects have been referred to the authorities for questioning over the drugs.
The navy said that its patrols are constantly deployed along Egypt's coastline, and that operations to counter smuggling of all kinds have been intensified of late.