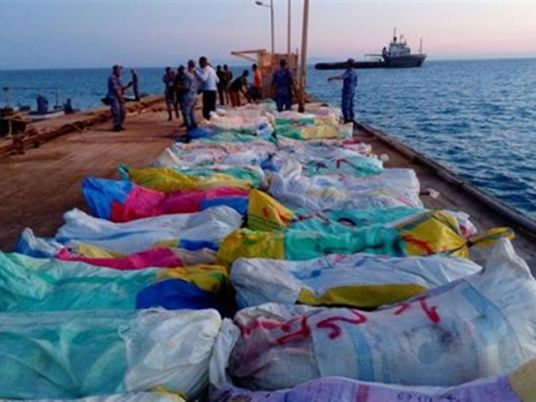 The Egyptian navy has reported the seizure of a large consignment of cannabis off the westnern coast of South Sinai, just south of the town of Al-Tor.
Reporting the navy's success on his Facebook page on Saturday, Brig. Mohamed Sameer, a spokesperson for the armed forces, announced that the navy has seized 49 sacks of the drug, weighing 4 tonnes in total.
Sameer explained the circumstances of the seizure, which resulted from a routine patrol of coastal waters.
"Whilst a Navy unit was carrying out a patrol of the Red Sea waters off the tip of Gara, Al-Tor, they came across three suspicious boats near the shore.
"Immediately, one of the naval units went on board the boats to carry out inspections, and found 49 sacks of cannabis, weighing four tonnes in total."
The boats were towed to the port of Al-Tor, where the case was handed over to investigation authorities, who will likely take legal action.
A number of photographs (below) were taken of the seizure operation and the cannabis being guarded once ashore.
Edited translation from Al-Masry Al-Youm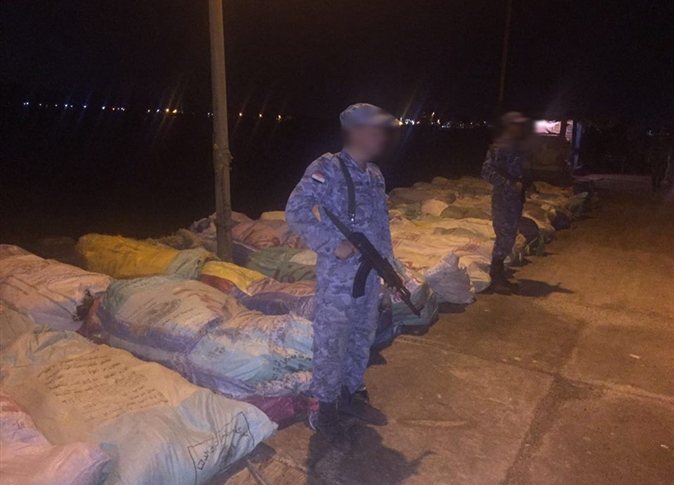 Military personnel guard the intercepted cargo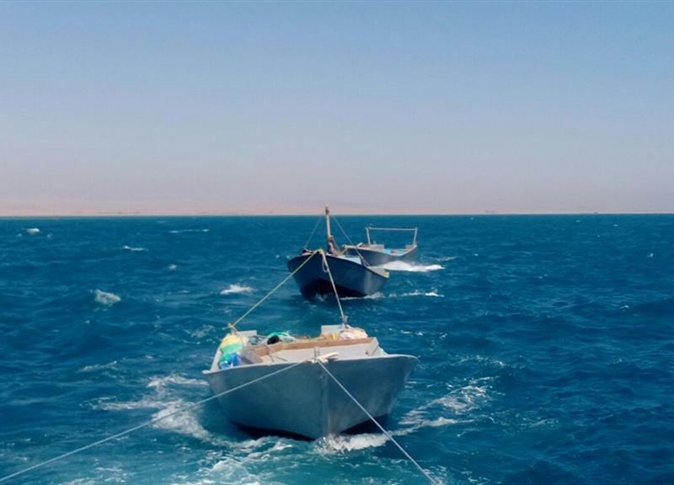 The drug boats being towed port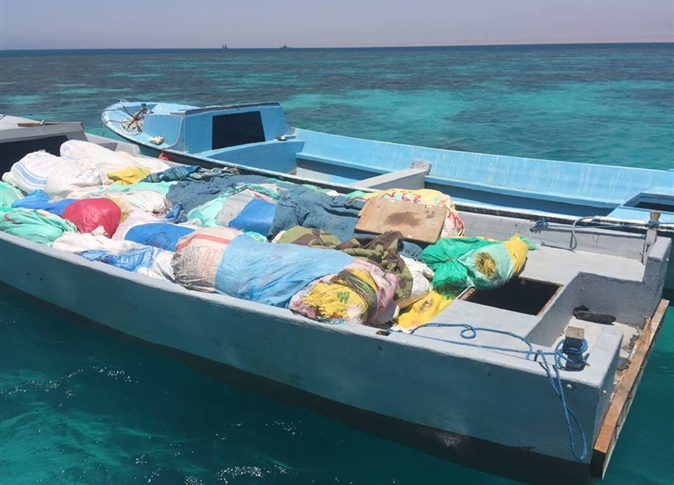 Some of the 49 sacks of illegal drugs