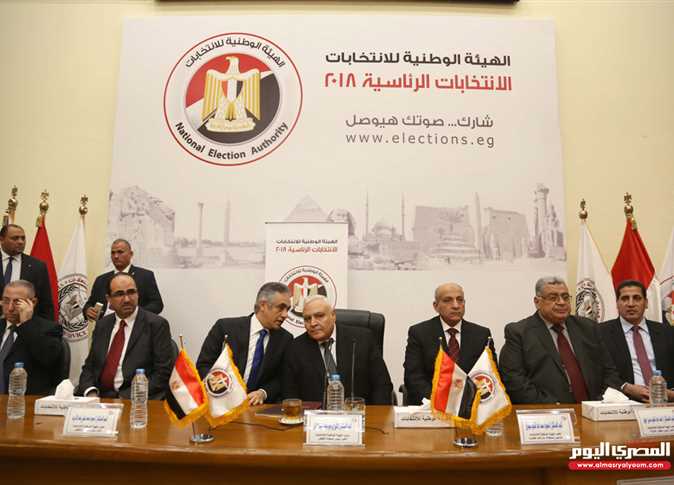 The presidential election will be conducted in accordance to law and international standards, Chairman of the National Elections Commission (NEC) Lashin Ibrahim told a high-level delegation from the US Embassy, ​​as well as the Mexican ambassador to Cairo, during separate meetings at the headquarters of the NEC on Monday.
Ibrahim reviewed with the foreign delegations the NEC's terms of reference and the laws governing its work and the procedures and decisions it has taken in preparation for the presidential election, including updating the voters' database, inviting them to vote, and the regulations it has developed to ensure the integrity, and transparency of elections.
The NEC is completely independent of all other state powers under the provisions of the constitution and the law. No body has the right to intervene in its decisions or procedures and its board of directors consists of a purely judicial formation to guarantee independence and integrity of elections, Ibrahim said.
The presidential elections will be held under full judicial supervision, with a judge for each ballot box. Local and international press as well as civil society organizations will also monitor the elections, he added.
The commission will facilitate voting process for voters as much as possible and will conduct voter awareness campaigns to show them their electoral rights.
The US delegation expressed its admiration for the measures taken by Commission as well as the guarantees set in the Egyptian law for elections, especially with regard to the ability of filing appeals against the commission's decisions at the Supreme Administrative Court.
The Mexican ambassador said that the election will be a successful and well-organized experience thanks to the safeguards developed by the NEC to guarantee a smooth electoral process.
Edited translation from Al-Masry Al-Youm