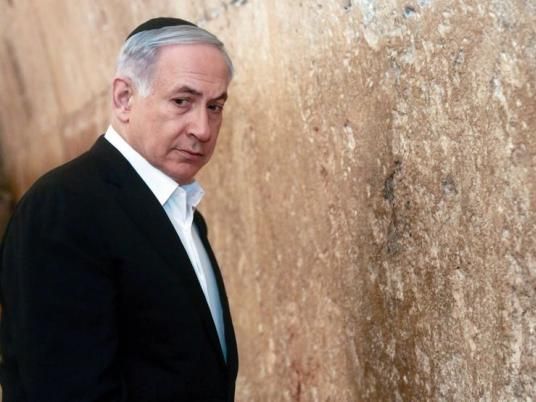 Prime Minister Benjamin Netanyahu has instructed Israeli officials to keep low-key about Friday's scheduled release by the United States of Israeli spy Jonathan Pollard, a cabinet minister said.
The former US Navy analyst's espionage for Israel in the 1980s remains a strain on ties with Washington, and his parole terms dictate that he stay in the United States for five years.
Pollard, sentenced to life in prison after being convicted in 1987 of passing reams of classified information to Israel, has been behind bars since his arrest in 1985.
He is expected to be paroled on Friday from federal prison in Butner, North Carolina, about 45 miles (72 km) north of Raleigh, on Friday, his lawyer Eliot Lauer said.
His release date was Saturday, November 21, the Federal Bureau of Prisons said in an email, but its policy is to free inmates with a weekend release date on the previous Friday. It would not provide an exact time, citing security concerns.
Now 60, Pollard has said he wants to immigrate to Israel where his second wife lives, and where he can expect to receive substantial Israeli government back-pay. He was granted Israeli citizenship while in prison.
But a US official said Friday that Pollard would have to stay in the United States.
"Obviously the one thing at issue is the requirement that he remains in the United States," Deputy National Security Adviser Ben Rhodes was quoted as saying by the official on board Air Force One.
The official was accompanying President Barack Obama from Manila to a Southeast Asian summit in Kuala Lumpur.
"Once again, the president does not have any plans to alter the terms of his parole."
Israeli officials are concerned that too warm a celebration over Pollard's release might hurt efforts to persuade the US government to let him leave for Israel sooner.
Asked whether Netanyahu had issued his ministers with instructions regarding public statements on Pollard, Education Minister Naftali Bennett told Israel's Army Radio on Thursday, "We were asked not to speak expansively."
Bennett, who heads a far-right party, described Pollard as "an emissary of the State of Israel, for better or worse".
Successive US administrations had resisted Israeli calls to show the unrepentant Pollard clemency, though Washington did, at times, consider early release as part of its efforts to revive talks on Palestinian statehood.
Pollard's legal team has called on Obama to allow him to go to Israel immediately after release from federal prison in North Carolina, but have noted that he has a job and a place to live in the United States.