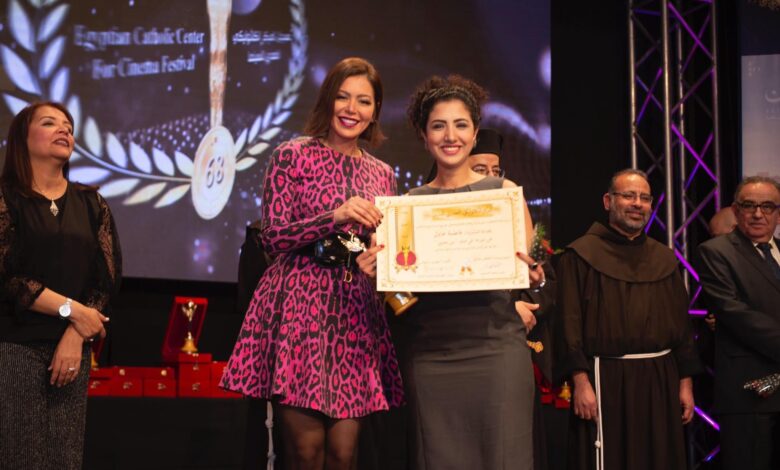 Streaming giant Netflix has added the feature film "Bain Bahrain" (Between Two Seas) by Egyptian/American director Anas Tolba.
The film recently ended a festival tour around the world, during which it picked up over 20 international awards.
The movie previously won six awards from the National Egyptian Film Festival at the al-Gomhoreya Theater in Cairo.
It went on to participate in several Arab and international festivals, including the Red Carpet Festival in Palestine, the Karama Human Rights Film Festival in Jordan, Religion Today in Italy, Aarhus Arab Film Festival in Denmark, the Arab Film Festival in Tübingen, Germany, and the Mostra de Valencia festival in Spain.
The movie was awarded: Best Director (Anas Tolba), Best Screenplay (Amani al-Tunisy and Karim al-Dalil), Best Second Role (Mahmoud Fares), Best Actress in a Second Role (Arefa Abdelrasoul), and Best First Production and Best Editing (Yamen Zakaria).
The events follow a woman Zahra, whose daughter is in a terrible accident during a visit to a Cairo suburb. 
Zahra seeks to restore her daughter's right, and she insists upon her daughter completing her education.
The film sheds light on the various societal issues facing women, especially in rural areas. The film is written by Maryam Naoum, screenplay and dialogue by Amany al-Tunisy and co-written by Karim Al-Dalil, starring Fatima Adel, Yara Gobran, Tharaa Jubail, Mahmoud Fares, Arefa Abdelrasoul and Lubna Wanas.