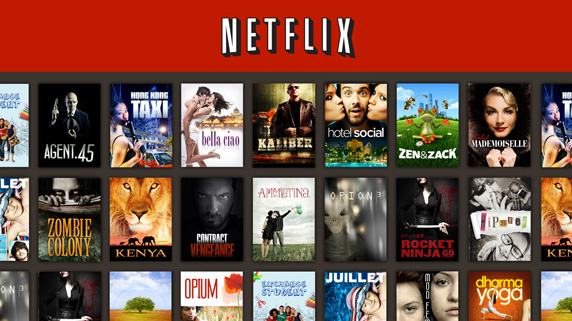 Netflix the world's leading online streaming service on Tuesday offered a new feature for Android users, helping to ease access to its streaming content by providing partial download on all Android phones and tablets.
It also explained that it will try this feature on iOS devices in the coming months.
"Netflix is a streaming service that offers a wide variety of award-winning TV shows, movies, anime, documentaries, and more on thousands of internet-connected devices.
You can watch as much as you want, whenever you want without a single commercial – all for one low monthly price. There's always something new to discover and new TV shows and movies are added every week," the official Netflix website reads.
Netflix recently added feature film "Bain Bahrain" (Between Two Seas) by Egyptian/American director Anas Tolba.
Egyptian series 'Ma Waraa al-Tabea' (Paranormal), based on the best-selling horror novels written by the late Ahmed Khaled Tawfik, premiered on Netflix on November 5.
It centers on Dr. Refaat Ismail (Ahmed Amin), a cynical hematologist with a dark sense of humor, whose world is turned upside down when his lifelong scientific convictions are questioned.
The series takes place in 1969, as Refaat enters his 40s, and begins to experience a series of paranormal activities.