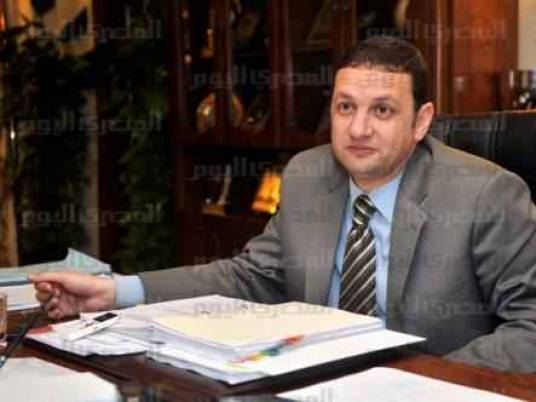 Not long ago, the Egyptian heart-surgeon-turned-comedian Bassem Youssef was hosting the most popular political satire television show in his country's history.
Launched after the 2011 Uprising that ousted former president Hosni Mubarak from power, the groundbreaking El Bernameg ('The Show') political satire show drew as many as 30 million viewers per episode in a country of 82 million people — until it folded and Youssef left the country.
Now his story is chronicled in a documentary titled "Tickling Giants," which premieres on Friday in Los Angeles. Youssef also has a new memoir out called "Revolution for Dummies."
Dubbed Egypt's Jon Stewart, Youssef ignored all the rules governing the state-controlled media, lampooning politicians from across the spectrum and providing a much-needed dose of humor as the country was undergoing massive political turmoil.
But his mockery proved too much for the country's new rulers — first the Muslim Brotherhood-led regime of Mohamed Morsi, elected president after Mubarak's downfall, and then the current president, Abdel Fattah al-Sisi, who ousted Morsi.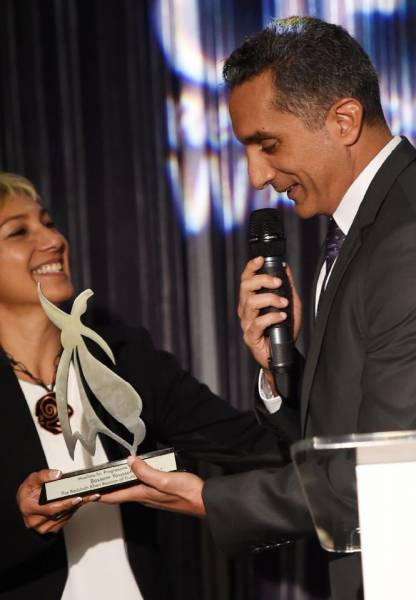 Egytian political satirist Bassem Youssef has been called "The Jon Stewart of Egypt" as Stewart's television program "The Daily Show" was the inspiration that led Youssef to begin his career as outspoken political critic
After "El Bernameg" folded in 2014, Youssef left Egypt with his family, first heading to Dubai before settling in Los Angeles.
"There are many people, especially Egyptians, who will watch this movie and they will consider it… a story of a very important period of history for them," the exiled 43-year-old comedian told AFP in an interview.
He praised the film's director Sara Taksler — a longtime producer on "The Daily Show," formerly hosted by Youssef's idol Jon Stewart — for managing to use comedy and satire to capture the upheaval of the Arab Spring in Egypt and explaining it to Western audiences without lecturing.
"Most importantly, this is a human story."
Adjusting to America
Despite the silencing of his show, Youssef takes pride in knowing that "Al Bernameg" helped spur debate, offering a conduit through which viewers expressed their frustrations with the political system.
"The show gave people a motivation to speak their mind through comic memes, funny sketches on YouTube or on the internet, so people kind of found their voice," he says.
"I think we have opened the door to many people to come forward and do something that was not even imaginable before."
As for his new life, Youssef acknowledges that it has been difficult to adjust, especially because his arrival in the United States coincided with one of the most acrimonious presidential campaigns ever.
"You have all these jokes about me leaving a dictator for someone who is trying to become one," he said, referring to US President Donald Trump.
"But however horrible Trump is, you still have faith in the institutions that can actually hold him back."
An adventure
Taksler says following Youssef for three years chronicling his story against the backdrop of the Arab Spring has given her a new sense of appreciation about the importance of free speech.
"When we were making 'Tickling Giants,' I couldn't imagine what it would be like to have a president who was so sensitive to jokes and now we have the tiniest taste of that," she said. "I can't imagine what Bassem's team felt like dealing with the repercussions."
Looking forward, Youssef says he is reviewing his options as he reinvents himself in America.
"This is a very tough market, it's Hollywood and there are people who are even more experienced than I am who are struggling," he said. "It's an adventure, it is something that is interesting and terrifying at the same time."
Still, he says he wouldn't trade the jokes for a return to heart surgery.
"If I hadn't embarked on this journey, I wouldn't be sitting here with a big poster with my face on it and a documentary about me," he said.
"All I did was crack jokes and I have more media attention than any heart surgeon in my field, which is a little bit unfair. But this is life."
Report by Agence France Presse in Los Angeles