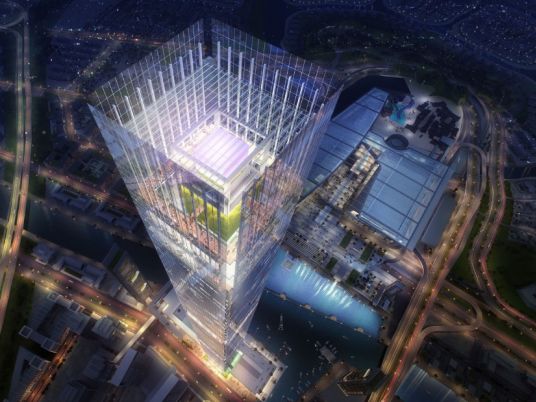 If your building project is to make an impact in Dubai, it'd better be big, bold and beat all the rest.
Meydan One, the Dubai-based Meydan Group's extravagant new leisure, retail, residential and hotel complex unveiled on Monday, plans to break not one but five world records by the time construction is finished in 2020.
There's the world's tallest residential tower and highest 360-degree observation deck (711 meters), highest restaurant (675 meters), largest dancing fountain (420 meters) and longest indoor ski slope (1.2 kilometers long and 180 meters high).
Dubai's ski enthusiasts should be happy, as snow is in short supply in the Gulf emirate where summer temperatures can reach 45 C (113 F).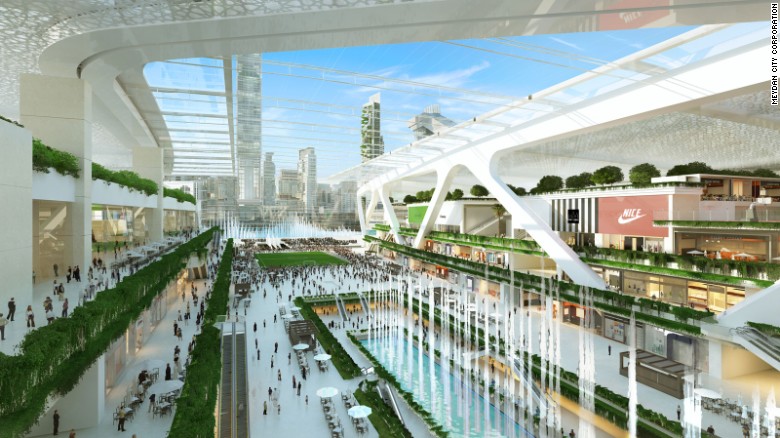 The huge Meydan One Mall will feature 540,000 square meters of luxury and premium brand retail outlets.
Visitors and residents can also cool off at the Crystal Lagoon water park, a 100-berth marina and 300 meters of sandy beach.
Meydan One Mall — because of course there's a mall — will be home to 652 stores.
Walking through its many aisles should offer the site's planned 78,300 residents entertainment and exercise enough, but there's also a 25,000-square-meter indoor sports facility and 8,000-capacity venue.
The estimated $8.6 billion scheme is scheduled for completion in time for the UAE's hosting of World EXPO 2020, with construction already underway.