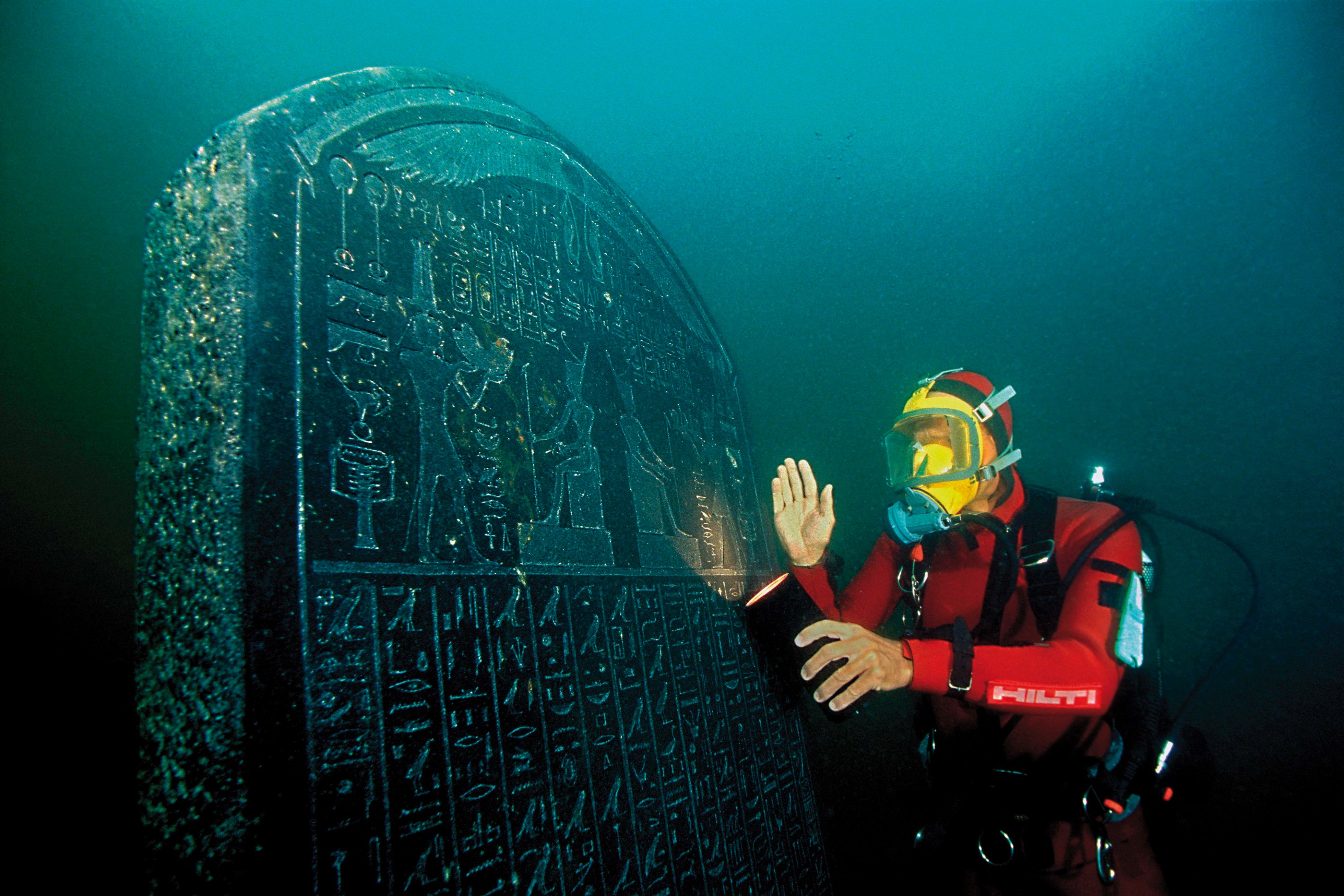 Marine archeologists excavated a crumbled temple and several valuable finds located in the flooded underwater site of ancient cities Heracleion (also know as Thonis) and Canopus, according to an official statement by the Egyptian Ministry of Antiquities.
In addition to the destroyed temple recently discovered by the Egyptian-European archeological mission led by Franck Goddio, the divers found several objects including bronze and gold coins and jewelries.
The mission's leading archaeologists determined that the bronze coins date back to the reign of King Ptolemy II. Some of the other findings date back to the second and third centuries.
Goddio revealed that the wrecked temple was located in the southern canal of the sunken city of Heracleion. The small Greek temple had been entirely covered by layers of sand and mud.
The prodigious discoveries were made after two whole months of probing and digging to explore the site. The team examined all the wreckage of the submerged cities in the Gulf of Abi Qir in Alexandria, the statement read.
The Antiquities Ministry indicated that marine researchers used a mechanism known as SSPI groping to examine the whole site, discovering an extension of the Heracleion harbor consisting of several ports that had never been uncovered before.
The archaeological mission's discoveries in the site of the drowned city of Canopus have led to the significant expansion of the known borders of the city to the south.