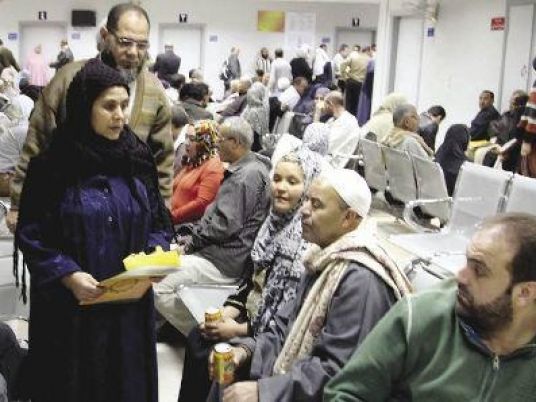 A foreign pharmaceutical company has announced the production of a new drug with success rates of between 98 and 100 percent in curing patients of hepatitis-C, according to an Egyptian scientist specialising in the disease.
The new drug, which is a mix of three other drugs including Solvadi, has proven effective against various genotypes of hepatitis-C and can significantly reduce treatment times, according to Emam Waked, a professor and liver specialist at Monufiya National Liver Institute.
Waked, who is also a member of the National Committee for the Control of Viral Hepatitis (NCCVH), was quoted in a report on the drug in Youm7 newspaper.
The new mix, which is typically used for periods of eight weeks, can achieve cure rates of up to 98 percent in patients who suffer from the fourth genotype of hepatitis-C, according to Waked.
Meanwhile, cure rates up to 100 percent have been achieved in eight weeks in patients with the first genotype who do not suffer from Cirrhosis, according to Waked.
One hundred percent cure rates were achieved in 12 weeks in patients that suffered from the first, second, third and fourth genotypes, he pointed out.
The drugs currenlty on the market, such as Solvadi, typically take 12 weeks to achieve similar effects.
In January, Ibrahim Mukhles, dean of Alexandria University's faculty of medicine, said that Egypt has one of the highest prevalence rates of hepatitis-C in the world, at almost 10 percent, according to official figures.
Mukhles said the official estimates in 2013 showed the number of infected patients totaled 8.8 million, with an annual increase of 168,000 cases. The recovery rate in 2013 was only 1 percent, which means Egypt needs 100 years to get rid of viruses B and C, he said.
The NCCVH was formed in accordance with a 2006 ministerial resolution in order to fight Hepatitis in Egypt.