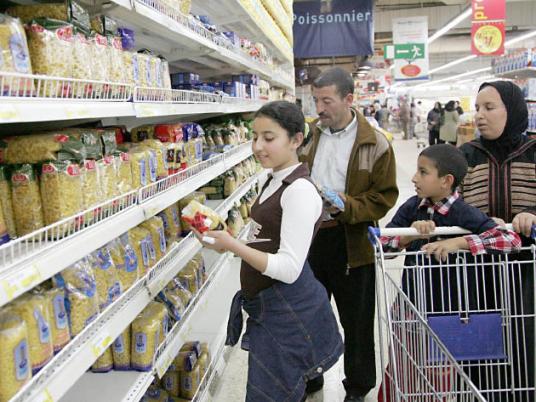 Egyptian President Abdel Fattah al-Sisi directed the government on Sunday to immediately prepare a package of financial and social protection measures to mitigate the effects of global economic repercussions on the citizen.
This came during Sisi's meeting with Prime Minister Mostafa Madbouly: Finance Minister Mohamed Maait, and Social Solidarity Minister Nievin el-Kabbag.
Sisi was briefed on the draft budget for the next fiscal year 2022/2023. During the meeting, the Finance Minister reviewed the most prominent final indicators of the draft budget.
This will see the reduction of the total deficit to about 6.3 percent of the GDP, the continuation of achieving a primary surplus of 1.5 percent of the GDP, and the reduction of debt of general budget bodies to the domestic product to 80.5 percent.
This is in addition to the increase in the revenue growth rate of 17 percent to reach one LE 1.4 trillion.
President Sisi was also briefed on the development of the tax system, especially with regard to the electronic invoice system.
The mechanization and development of tax procedures, as well as the executive position of various measures to combat tax evasion, whether through tax campaigns, or through the new electronic tax unit.
During the meeting, the growth rates in electronic tax returns were presented, as the number of registrants increased by 106 percent from June 2018, in addition to an increase in the number of filing returns during the same period by more than 60 percent.
The meeting also reviewed the position of the value-added tax proceeds, which increased by 22 percent for the past year, as well as the efforts of the smart reports and case management system at the Tax Authority, which examined more than 41,000 cases during the last period, and reported 5,000 cases of tax evasion, with amounts amounting to LE 5.5 billion.
The president followed up on the amendments to the draft income tax law, represented in the reforms related to revitalizing the stock exchange, and providing an incentive for people to request electronic invoices and receipts.