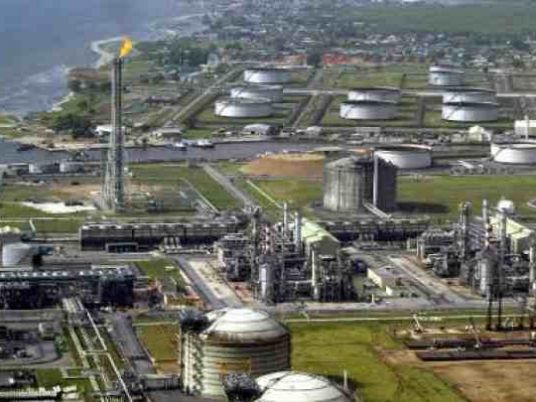 Saudi Arabia's new king is expected to continue a policy of keeping oil output steady to drive out rival producers, though the royal succession has focussed market attention on the future of the kingdom's long-serving oil minister.
King Abdullah died early on Friday and his brother Salman became king, the royal court in the world's top oil exporter said in a statement.
Salman named his half-brother Muqrin as heir, rapidly moving to forestall any succession crisis at a moment when Saudi Arabia faces unprecedented turmoil on its borders.
While the new king is not seen as likely to change Abdullah's policies of keeping output high to protect the OPEC cartel's market share, some analysts said the succession has focussed attention on the future of the oil minister Ali Al-Naimi.
"King Abdullah was the architect of the current strategy to keep production high and force out smaller players instead of cutting," said John Kilduff, partner, Again Capital LLC in New York, adding that he expected Salman to keep production high.
FGE analyst Tushar Bansal said: "By and large, as of now, no major change is expected in Saudi policies" but he said the market would focus on whether the oil minister might step down.
"Ali Al-Naimi has been the oil minister since 1995… It was reported that he expressed a desire to step down, but King Abdullah asked him to stay on for as long as he is around. So, the real question is, if there is a new oil minister soon, will it lead to a change in Saudi energy policy?"
IHS oil consultant Victor Shum said speculation over the fate of the oil minister could add to market uncertainty though he did not expect a change of minister or in overall policy.
"The decision on Saudi Arabia to keep pumping (oil) was made regardless of who the king may be," said Shum.
Saudi leaders were also unlikely to want to repeat some previous policy misfires.
In the 1980s, Saudi Arabia cut its own output to prop up prices in the face of falling demand and rising supplies from non-OPEC suppliers but was dealt a double blow from lower prices and reduced output.
Saudi policymakers would be determined not to make the same mistake again, analysts said.
Crude oil futures jumped on Friday after news of the Saudi king's death but later came off their highs and were still trading at levels more than 50 percent below their most recent peaks in June, 2014. [O/R]
"This little spike in prices is understandable… It should be sold off quickly and it won't last long at all," said Mark Keenan, an analyst at Societe Generale.
PREVIOUS SUCCESSION
A continuation of existing policies would be in line with what happened after the last succession. In 2005, when King Fahd died, similar concerns over Saudi Arabia's leadership emerged.
Following the announcement of King Fahd's death on Aug. 1 2005, Brent rose to a then all-time high of almost $61 a barrel.
Crown Prince Abdullah, who had effectively been in charge since Fahd suffered a stroke in 1995, was installed as new king and officials assured that there would be no changes in an oil policy of keeping markets well-supplied.
HUGE MARKET SHIFTS
Abdullah's death comes amid some of the biggest shifts in oil markets in decades.
Oil prices have halved on the back of soaring supplies coupled with cooling demand, meaning producers are earning sharply lower revenues.
Saudi Arabia faces its first budget deficit since 2009 and it has to deal with other OPEC members who disagree with the strategy to let prices tumble.
Booming U.S. shale production has turned the United States from the world's biggest oil importer into a top three producer.
Led by Saudi Arabia, OPEC announced last November it was keeping output steady at 30 million barrels per day, pulling down Brent by another quarter over the next month.
OPEC's decision not to act was aimed at defending market share against U.S. shale as well as other non-OPEC exporters such as Brazil or Russia.
King Abdullah continued Saudi's policy of strengthening U.S. relations, including support for two U.S.-led invasions of Iraq, and U.S. president Barack Obama was one of the first leaders to express his condolences, saluting Abdullah's commitment to close ties.