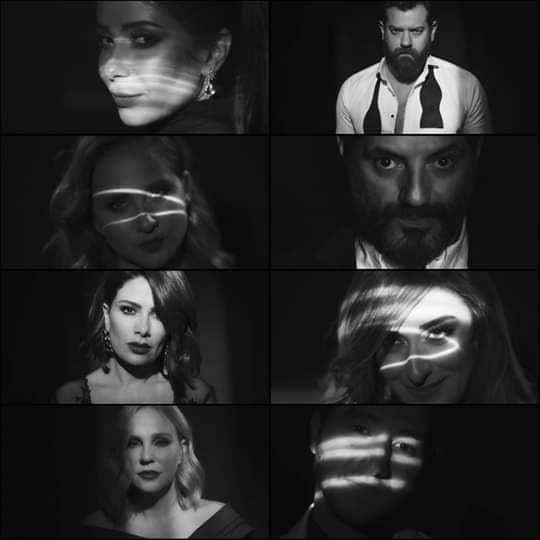 The highly anticipated Egyptian TV series "Nemra Etnain" (Number Two) is scheduled to stream exclusively on Shahid VIP platform starting October 29, according to Mazen Hayek, a spokesperson for MBC group.
Hayek revealed in a press conference that the show, which takes place in Egypt and Saudi Arabia, explores the idea of ​​a "second love" in a person's life.
There are eight episodes, each of which is 45 minutes.
A new episode will be released each week on Shahid's platform. Appearing on the show are major stars from Egypt and the Arab world, he added.
"Nemra Etnain" aims to break the stereotypes of TV drama that audiences are accustomed to, by introducing new concepts, scenes, and directorial insights in each episode.
Every episode is different and follows a different set of actors. They are linked by one common theme: the phenomenon of having a "second love", and how it affects everyone involved. 
Hayek said if the first season is successful, a second season may follow.
Nemra Etnain is produced by Hany Ossama, Mohamed Rifaei Bondoq, Shahinaz al-Akkad, and co-directed by Hady al-Bagoury, Hany Khalifa, Tamer Mohsen, Tariq al-Eryan, Mohamed Shaker, and Ahmed al-Naggar.
It is starring Amr Youssef, Sherine Reda, Arwa Gouda, Saba Mubarak, Yaqoub al-Farhan, Cynthia Khalifa, Ahmed al-Saadani, Maged al-Kedwany, Nelly Karim, Iyad Nassar, Asser Yassin, Yasmine Rais, Amina Khalil, Ahmed Malik, and Mona Zaki, and is written by Maryam Naoum, Sarah Taiba, Wael Hamdy, and Sama Abdel Khaleq.