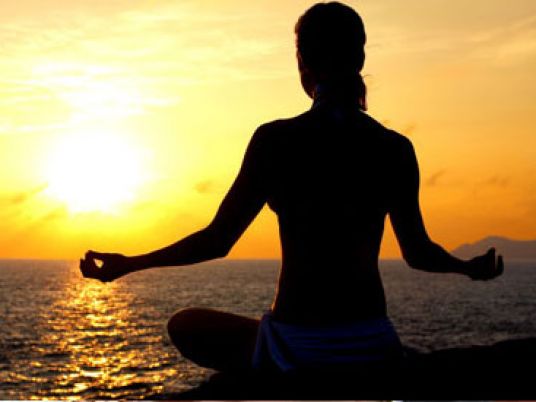 Yoga could be beneficial to patients suffering from prehypertension (slightly elevated blood pressure), according to a study presented December 8 at the Annual Conference of the Cardiological Society of India.
Researchers at the Sir Gangaram Hospital in Delhi, India, studied the impact of yoga on blood pressure in 60 patients with prehypertension but otherwise healthy.
Prehypertension is defined as a slightly elevated blood pressure of between 120/80mmHg and 139/89mmHg, according to reference values from the World Health Organisation. Patients with prehypertension can reduce their risk of cardiovascular disease, including strokes, by taking regular exercise.
The researchers split participants into two groups of 30, with an average age of 56 and 52 respectively. The first group took part in yoga sessions for three months while the second group made lifestyle changes such as quitting smoking, exercising and paying attention to their diet.
The yoga sessions included stretching exercises, breathing control and meditation taught by an instructor for one hour per day for the first month, then continued at home for the next two months.
Blood pressure was initially 130/80 mmHg for participants in the yoga group and 127/80 mmHg for those in the control group.
At the end of the study, blood pressure in the yoga group had dropped significantly by around 4.5 mmHg. No significant change in blood pressure was seen in the control group.
"Although the reduction in blood pressure was modest, it could be clinically very meaningful because even a 2 mm Hg decrease in diastolic blood pressure has the potential to decrease the risk of coronary heart disease by 6 per cent and the risk of stroke and transient ischemic attack by 15 per cent," explains Dr. Ashutosh Angrish, a cardiologist at Sir Gangaram Hospital in Delhi, India, and author of the study.
The researchers suggest that yoga could reduce sympathetic drive and reset baroreceptors, found in the layer of elastic tissue in blood vessels, serving to regulate blood pressure.
Cutting the risk of obesity, high blood pressure and cholesterol
A previous study of 3,000 people published in 2013 in the European Journal of Preventive Cardiology concluded that yoga could be as beneficial as jogging or brisk walking when it comes to cutting the risk of heart disease. Practising yoga was associated with a lower risk of obesity, and reduced blood pressure and cholesterol.
A 2011 study from the University of Kansas, USA, also found yoga beneficial in heart-related conditions. Patients suffering from the heart rhythm disorder atrial fibrillation saw the number of episodes of irregular heartbeats halved after three months of practising yoga, compared with participants engaging in other forms of exercise.
The 68th Annual Congress of the Cardiological Society of India runs December 8 to 11, 2016, in Kochi, India.