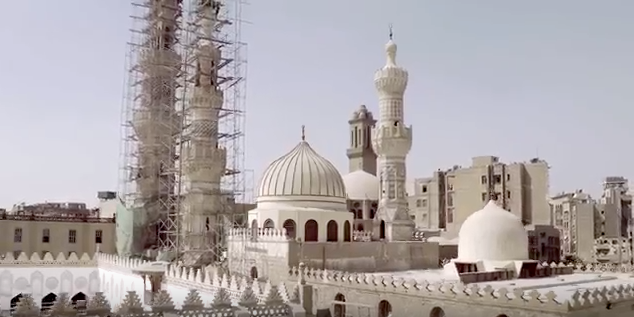 The Islamic era was an era of modernity, often under-apprecited by the world. While Middle Eastern countries might have experienced a glimpse of its greatness, western countries often confuse it with some current events that undermine Islam. However, one exhibition seeks to serve as a bridge between the perception gap. 'The World of Fatimids' exhibition, which is about the Fatimid Caliphate, will soon be on display in the Aga Khan Museum in New York, running from March 10 until July 2.
The exhibition hosts several items that date back to the Fatimid Dynasty. This will be the first time these items have ever been on display in the US.
The Egyptian Ministry of Antiquities' Head of museums Elham Salah told Ahram Online that the number of artifacts for the exhibit is around 37, which were aquired from the Museum of Islamic Art, in Bab Al-Khalq, Cairo. These artifacts include rock crystal, ivory, monumental marble reliefs, ceramic lusterware (a technique popular during the Fatimid Dynasty), marble vases, copper lamps, chandeliers with kufic script, among others.
The exhibition will also feature films on Cairo's era, utilizing drone footage and 360 virtual reality technologies.
The Fatimids Dynasty was a golden Islamic era, both scientifically and artistically. It took place during the 10th and 11th century and notably produced Al-Azhar University and Al-Hakim Mosque.
Ruling North Africa from 910 to 1171 AD, the Fatimids dreamt of uniting the entire Arab world under one Empire.
A special quality of the Fatimids was their extreme religious tolerance, unlike most Islmaic dynasties. Under the Fatimides, Chrisitians and Jews were given high ranking positions within the country.
In the Fatimids era, Egypt became the trade center of the world because they disovered a new eastern route.
So it is time the US took a trip to this historical era with trip to one of Egypt's most amazing eras, the Fatimide era.
Video taken from the Aga Khan Museum Youtube Channel.