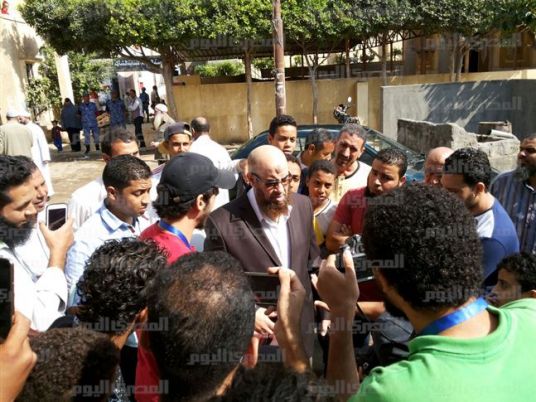 The composition of Egypt's forthcoming parliament will reflect the influence financial bribes had on voters, said the Salafi-led Nour Party, continuing to voice anger over its electoral failure in the first phase of elections.
"After the squandering of electoral money we have witnessed under a useless electoral system, any wealthy businessman can now buy Egypt's parliament for his own benefit for no more than US$200 million," Party Chairman Younis Makhyoun said on his Facebook page Friday. "That number is nothing for businessmen, it is the price of a tower overlooking the Nile or a tourist resort."
According to Makhyoun, the influence of financial luring will put the next parliament in "a bad condition because of people who do not care for the country's best."
The Salafi Call, which the party represents, supported Makhyoun's criticisms.
"The elections saw the most obvious use of political money," said the organization's deputy chairman, Yasser Borhamy.
"That was in light of the state's disregard for flagrant violations….where votes were bought outside polling stations," he told Al-Masry Al-Youm.
Borhamy said businessmen-owned satellite channels also caused violations. "They broadcast unequivocal propaganda for specific candidates at the expense of Nour Party candidates who were the focus of attacks."
The second phase of parliamentary electionsare scheduled for November 22 in 13 provinces. The High Elections Commission had admitted violations occurred but said they were on a very limited scale.
Edited translation from Al-Masry Al-Youm