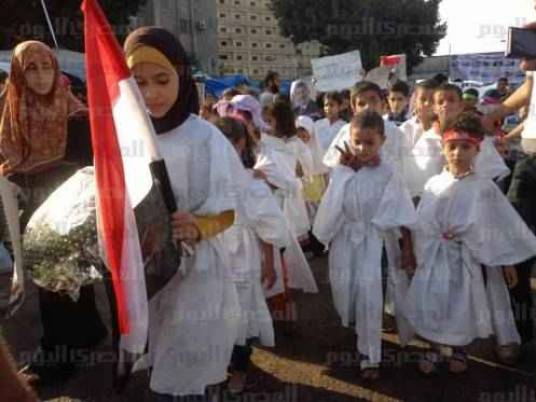 Social Solidarity Minister Ahmed al-Bora'ie dismissed on Wednesday the board of charity organization called Sidi Abdel Salam Wahdan al-Shazly for allegedly abusing orphaned children for political gain, assigning a delegate in its place.
He instructed taking measures for a regular general assembly to elect a new board within 60 days.
Tamer Gomaa, the minister deputy for technical office and NGOs, said investigations conducted by the ministry showed that the charity organization board instructed children from Dar al-Rady association, an affiliated group serving orphans, to chant political slogans and raise photos of Defense Minister Abdel Fattah al-Sisi.
He added that a committee was formed to visit the NGO and draft a report on it, referring to the frequent use of children within politics and that they did not respond to several warnings before.
Dar al-Rady for orphans earlier staged a ceremony, making children, who were lightly dressed in cold weather, hold photos of the defense minister and head to a rally supporting his nomination for presidency.
The dismissal decision was made according to provisions of article no. 42 of law no. 84 for the year 2002, Gomaa added.
Edited translation from Al-Masry Al-Youm