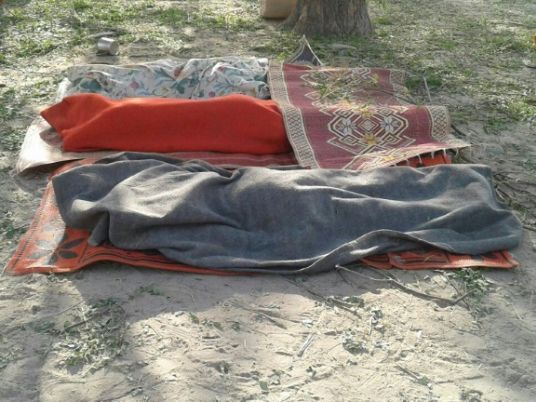 The Nigerian Air Force dropped two bombs on the centre of a town where tens of thousands of people were seeking refuge from Boko Haram, according to an aid worker who witnessed the attack.
At least 70 people were killed on Tuesday when the jet bombed the town of Rann, sparking widespread condemnation from organisations working to address a growing food crisis in the war-torn region.
Alfred Davies, a field coordinator with the medical charity Doctors Without Borders (MSF), described the attack as "incomprehensible".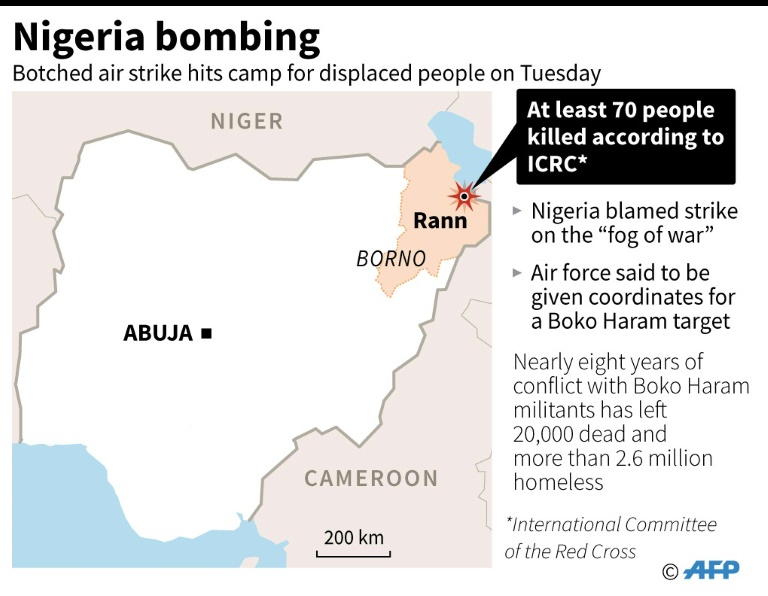 "The first bomb fell at 12.30 pm (11.30 GMT) and landed just a few metres away from the Red Cross office," he wrote in an account sent by MSF on Thursday.
"The plane circled back and it dropped a second bomb five minutes later," he said, adding they were "dropped on houses."
He added: "There are no words to describe the chaos. Some people had broken bones and torn flesh; their intestines hanging down to the floor. I saw the bodies of children that had been cut in two."
MSF arrived in Rann last weekend to vaccinate children and screen for malnutrition, which has gripped the region and left hundreds of thousands of people in dire need of help.
Between 20,000 and 40,000 people who had fled the Islamist militants were living in makeshift shelters in the town, which was previously inaccessible because of insecurity.
People were dying of hunger and were in urgent need of food, according to Davies. "The army that was meant to protect them bombed them instead," he said.
Six Nigerian Red Cross workers were among the dead.
The International Committee of the Red Cross (ICRC) told AFP on Thursday that 61 injured were airlifted to its specialist trauma unit in the Borno state capital, Maiduguri. Of those, 28 were children, seven were women and 26 were men, it added.
Nigeria's military has called the bombing a mistake and blamed "the fog of war". It said its intended target were jihadists reportedly spotted in the Kala-Balge area, of which Rann is part.
Daily newspaper The Nation, owned by the founder of President Muhammadu Buhari's All Progressives Congress (APC) party, blamed the bombing on a "failure of intelligence" caused by information provided by a "foreign country", without elaborating.
Boko Haram has laid waste to northeast Nigeria since it took up arms against the government in 2009, displacing millions and disrupting farming and trade in its quest to establish a hardline Islamist state.
Nigeria recently said it has flushed Boko Haram fighters from their stronghold in the Sambisa Forest of Borno state and claimed the group is in disarray. But attacks on troops and civilians continue.