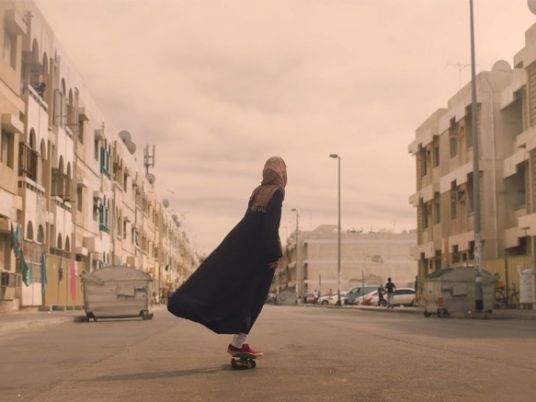 "What will they say about you?" is a rhetorical question with which many women and girls in the Middle East are all too familiar. Young women pursuing their dreams irrespective of the rigid traditional gender roles in the region often find themselves under the scrutiny of their communities.
And it's those women and girls that sportswear manufacturer Nike decided to celebrate in a new commercial that has gone viral. The clip featured five successful female professional and everyday athletes from different parts of the Arab world. It can be
watched
on the Nike Middle East Twitter page.
Skiing in the desert
Zahra Lari, the first Emirati figure skater, is one of the featured athletes. Dubbed as the "Ice Princess" of the United Arab Emirates, she has gracefully glided and jumped over obstacles put forward by her own community.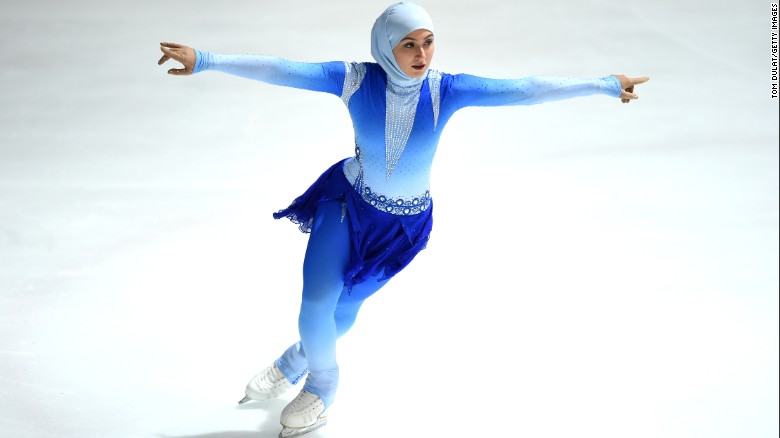 Emirati figure skater Zahra Lari competes last month in Abu Dhabi
"People thought it's dancing. In front of men, that's not acceptable," Lari tells CNN.
She is shattering not only the gender norms within her country but also disrupting the Western perception of Arab women.
"I am covered, I am Muslim, I am from a desert country, but I am doing a winter sport and it's fine," Lari told Nike. She aspires to become a role model through persistence and stamina.
Other women featured in the sportswear ad include Tunisian fencer and Olympics medalist Ines Boubakri, Emirati Parkour trainer Amal Mourad, Saudi singer Balqees Fathi and Jordanian boxer Arifa Bseiso.
'Local and genuine'
Nike said it wanted the video — which was narrated by Saudi actress Fatima Al-Banawi and shot in and around Dubai — to be "local and genuine."
"The film aims to highlight the stories of amazing athletes to encourage and inspire others," Hind Rasheed, Nike's communication manager in Dubai, told CNN.
The commercial has been viewed more than 3 million times on social media in two days and sparked a debate over its message.
While some found the video inspiring, others were not happy with the message of the commercial.
"Instead of promoting its product in a professional way, [Nike] replaced it with an anti-hijab ad, leave your hijab and jog in streets," a user tweeted.